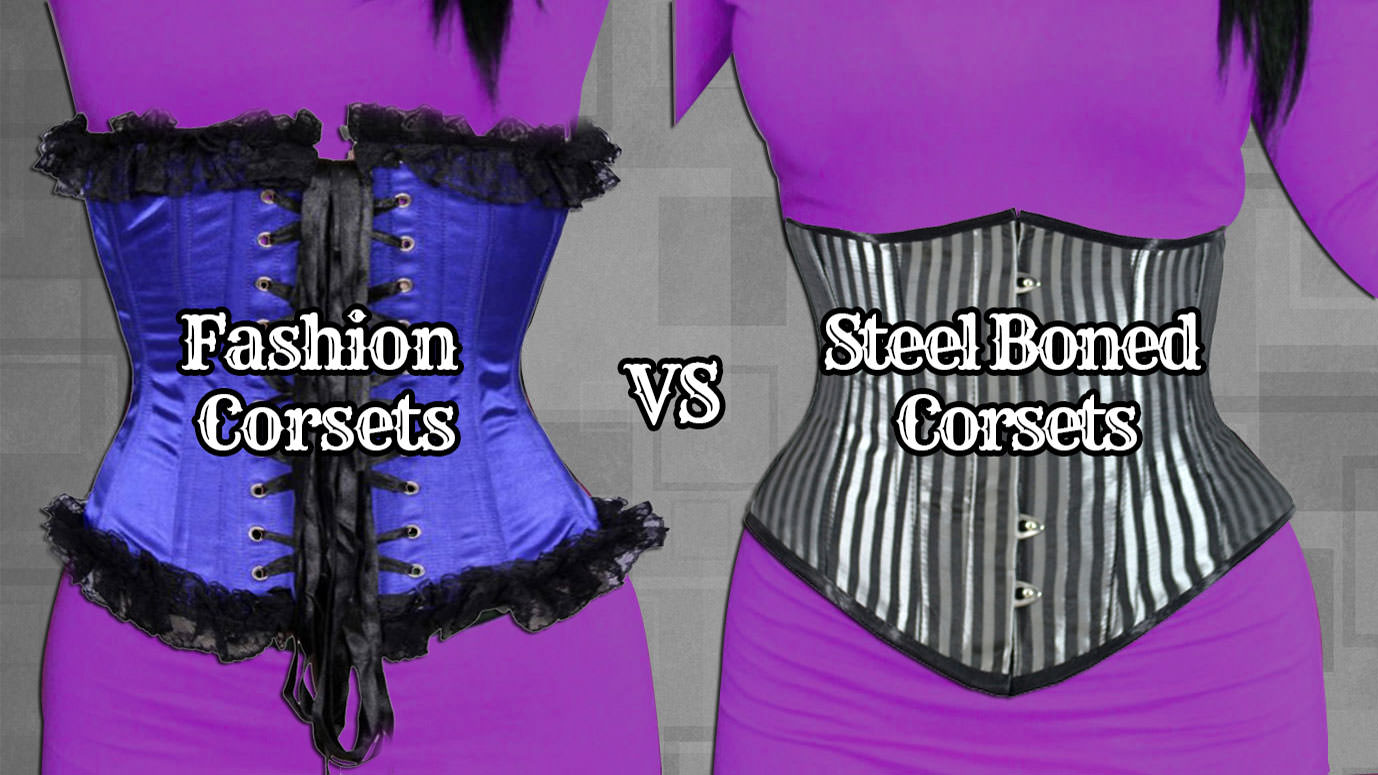 You might have seen fashionista wearing the corset. Most probably, they are heard saying that they love to have a corset in the wardrobe. Do you know why?
Here, the secret is revealed!
Corsets are the ideal dresses that provide a perfect shape to the body by shaving the waist by 4-5 inches in a matter of minutes.
Don't fret, if you are a little fatty because the corsets are available in the range of sizes that will bring a measurable difference in your body shape as well.
Just like sizes, the corsets are also available in different types, colors, and styles. Now, it depends upon you what you choose.
But, among the variety of body shaping garments, fashion corset, and steel boned corsets are widely popular catering different tastes of the ladies. Sometimes, a little information about these two types of bodice products also confuse the people as which one is better for what purpose.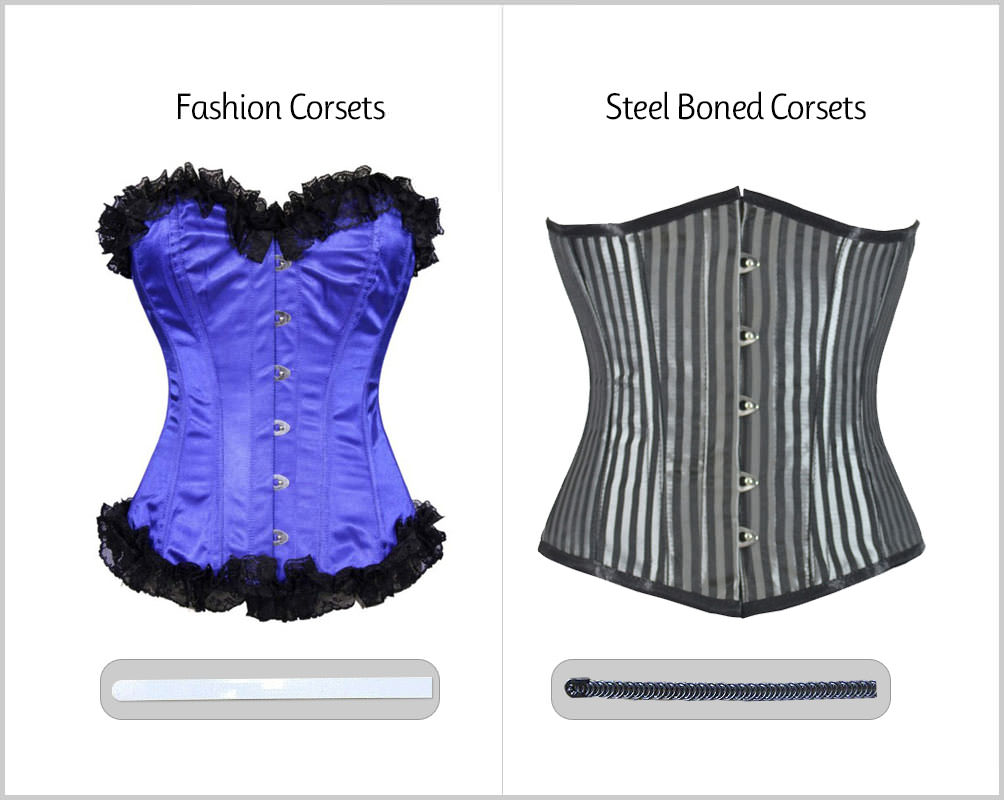 Steel Boned Corset: If you are looking for the corset that will make your waist smaller, gives you the extreme curve and create a beautiful silhouette instantly, then this is the perfect fit for you before you head to the party.
The corsets are built with many bones and features tightlacing, that's the reason it's highly recommended for the waist training to lose the weight.
Furthermore, the corsets are also used for the medical purpose that aids in best posture support. They are made with high-quality fabrics and comes at a high cost as well. All these benefits make them celebrities first choice.
The steel boned corsets are available as a underbust and overbust corset. The overbust corset cover up the body to breast and may or may not equipped with straps. Instead, underbust corset doesn't support the breast, which necessitates the need to wear the bra and you can even try it over any clothing.
Now, it's the turn of fashion corset.
Fashion corset: With growing popularity of corsets, nowadays the corsets are produced in mass that is available at affordable rates. They give you amazing shape uptil you wear them, but expecting the aesthetic difference in the waist is no brainer to even think about.
They can be worn as a casual dress for style and you don't need to break the bank to have one. Fashion corset generally made up of plastic bones, which gets weaken as you bent and snaps after some time. So, it's worthless for training and perhaps a little dangerous as well.