Now that we've covered the factors that go into choosing a corset as well as why breaking your corset in is a good idea, let's go over some of the most common methods or styles for seasoning your corset.
Rule of 2s:
Arguably the most well known method is the rule of 2s, or the 2-2-2 method, originally put forth by Ann Grogan of Romantasy and now fairly widely recommended by many corsetieres. This method entails wearing your corset at a reduction of no more than 2 inches, for two hours at a time, over the course of two weeks. Since this is a fairly structured method, it may work best for people who aren't certain exactly where to start or those who are just beginning to dip their toes in the world of corsetry and prefer to have some firm guidelines to follow.
If, like me, you prefer a less rigid structure to breaking your corset in, it's perfectly alright to modify the 2-2-2 method into something that works better for you. Alternatively, you can try what I like to call the "free form" method outlined below.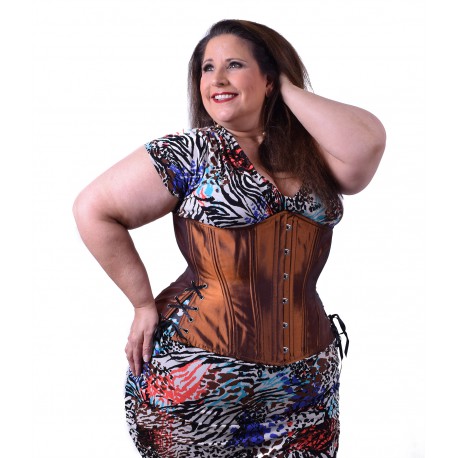 Free form method:
Personally, I prefer a more organic process, wherein I lace my corset comfortably snug and wear it for between 2-4 hours at a time over the course of a week or two (or longer if I'm not lacing in every day!), similar to Dark Garden's guideline. Since everyone's comfort level in a corset is likely to vary, this also gives you more wiggle room for how tightly you lace your corset during the seasoning process. While I wouldn't advise tightlacing in a brand new corset, this could mean that you gradually lace the corset tighter throughout the seasoning process or even that you begin breaking your corset in laced a bit more tightly than someone else might. It's all about comfort and what works for you!
Whichever method you choose it's very important to note that listening to your body is crucial. This could mean only wearing your corset for an hour at a time, or if you're like me, bumping up the time spent in your corset after the first week. If your corset starts to feel a bit uncomfortable don't worry too much about how long you've had it on for; go ahead and loosen those laces or take it off entirely! It's far better to make a bit slower progress in comfort, than to be uncomfortable and not particularly want to put your corset back on.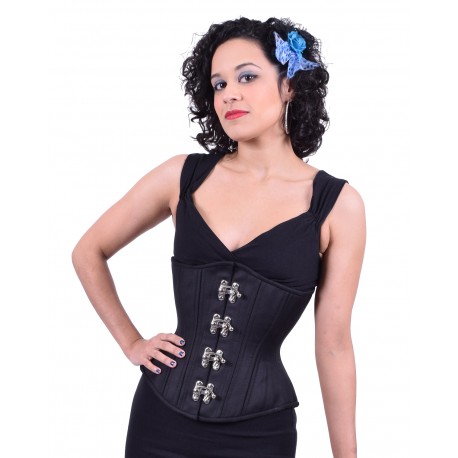 Starting Monday, February 29th I'll be breaking in the Aqua Iridescent Curvy Corset (TUR-S52) in a size 26 using the free form method. If you're more curious about the 2-2-2 method, Lucy of Lucy's Corsetry ran her own seasoning series back in 2013 which you may find interesting! Whichever method and corset you choose, you're all welcome to join me in breaking your corsets in and sharing your experiences!
Would you like to read the other posts in this series? Check out the links below!