Some fashion items never get outdated, because of their usefulness. Hats, scarves and gloves always work as an accessory for adding extra charm and style to the outfit. They are not just essential for winters but they also protect you in summers. They always look stylish with any outfit. Now, there is a huge variety available in the market. You can choose according to your outfit and style.
Some trending and stylish Hat, Scarf and Gloves
Popular Hats
The wide brimmed floppy Hat – this is the perfect hat for summers. Their wide brim shape gives full coverage to your face, neck and chest protecting from sun damage. It also looks stylish and gives you a statement look. Due to its unstructured shape, it works better with summer dress and casual dress, high waist jeans and shorts.
The baseball cap – this style of hat has become a trend for every season. It used to be associated with sports but it is now used commonly as it is comfortable. There are different styles of baseball caps such as Dad cap, luxury cap, sports cap, snapback cap and five panel cap. Although, it is casual in shape but the design and luxurious fabric enhances their beauty.
The Beret – the beret cap gives you a French vintage look. It provides small amount of warmth but looks elegant with every outfit. Plus point of this cap is that it perfect and works with every face shape.
Popular scarves
Houndstooth scarf – this scarf has soft knit materiel, is in oversized style with houndstooth print. You can carry it in every season with style. It is comfortable and suits every attire. Pieced side fringe scarf – it comes in different shapes and varieties like half printed half checks, full printed, full checked or plain and fringe added style into them. This long structured scarf is perfect for every season and you can style it in different ways.
Popular Gloves
 Screen gloves – these winter gloves are luxurious and fashionable. They are useful too with touch screen devices. You will get the comfort and will be able to maintain your style statement with these gloves.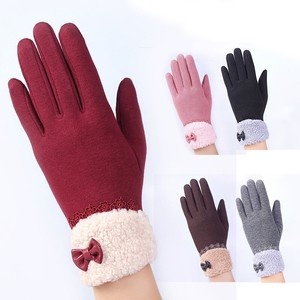 Running gloves – this is made from four way stretch material and is perfect for work out. These winter gloves are super soft and comfortable to wear while exercising.  They have silicon grips which provide perfect balance and stability.