There is no doubt that dressing up for school is one of the boring tasks for every teen girl. But there is a way through which you can make it a little interesting. Well, you can't do much of an experiment with your school uniform, you are free to try out different hairstyles with your little girl's hair. There are some hairstyles that are quite easy to learn and do.
Twist through ponytail
For this, you will hardly need just two minutes. How to get this style? First, try the hair in a small ponytail and then properly secure the ponytail using a hair elastic. Move few inches down, and there you need to tie another hair elastic and pull your girl's hair though that elastic. Keep doing this till the end of the hair length. To make it look shiny, you can apply some hairspray.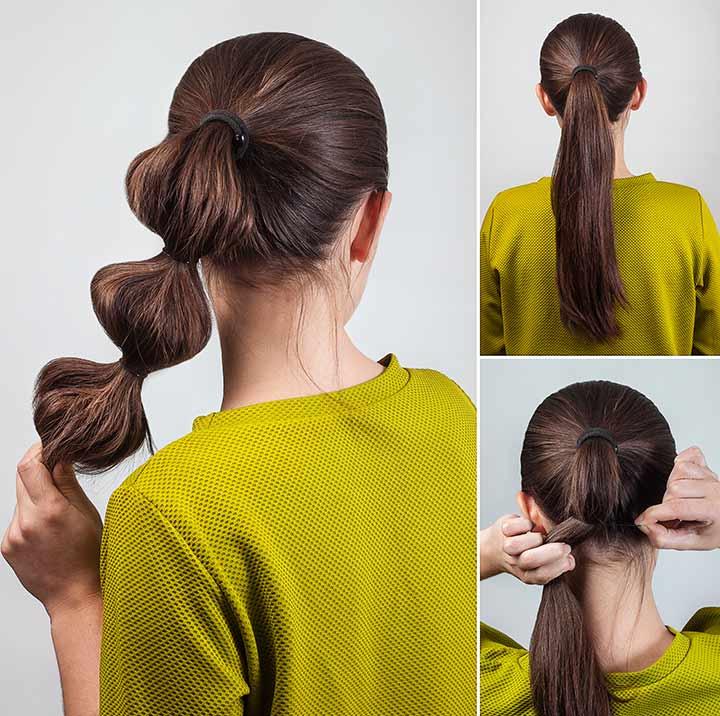 Easy space buns cure hairstyle
Such a hairstyle may not be quite popular now, but when you don't have any idea what to do, you can simply go for this hairstyle. However, I prefer to do this hairstyle between the hair washes. First, separate them into two different sections. Properly brush each section and make a messy bun on the head. Use a bobby pin to secure the buns. You can use flexible hold hairsprays to achieve more hold.
Messy side braid
This is a popular and beautiful teenage hairstyle for every school-going girl. You need to divide the hair into two sections with one deep side section. Now, divide them further with four more sections. Begin with a hair segment from the far side and cross the hair under the next layer. Then go for the second, then third and fourth layers. Keep doing this till the end. Now use an elastic band and secure it. Then tug a few sections of hair to get a messy look. That's it.
Deep waves hairstyle
Believe it or not. You don't have to visit any hairstylist to get super sexy waves hairstyles. For this, all you need a better-quality hairspray and a wand. Use the spray on your hair to achieve the hold. After that, use the wand to give your hair the curly style. The curl may look tight. So, just brush it, and you get the desired that look.
Ponytail for short hair
Looking for an easy to do hairstyle for your short hair? This will be the best option for you. Clean the roots with a good dry shampoo and get all the hair in the middle. From every side of the part, twist a little section of hair and secure it using a bobby pin. Now, scoop the remaining hair into a ponytail and secure it with an elastic.