Spring is a fantastic time to experiment with your look and change it up a little bit. One of the easiest ways to do it is by choosing a new hair color, something a little lighter if you always sport dark hair or quite the opposite – elegant, shiny dark hair if you always like to wear blond.
Have a look at some ideas that we prepared for this season and choose one that you feel most comfortable with.
1. Blond
Highlights you are not ready to totally transform your look and go for a new color, add some blond highlights to your current shade. It's a safe and easy way to try something new without totally transforming your look. A couple of highlights around your face will instantly brighten up your complexion and make you look younger and more energetic.
Full highlights on the other hand will make your hair look lighter and full of life – like you just came back from a luxury beach holiday.
2. Light pink
A perfect color for Spring 2021, pink hair is having a huge comeback this year. This fun and girly color suits almost every complexion and it will give you a unique and sophisticated look for the upcoming season.
If you are not ready for a permanent change yet, buy a fashionable wig and wear your pink hair just for special occasions. Have fun!
3. Sleek brown
Elegant brown will look best on long, straight hair and you can also go for stylish bangs this season. To make your hairstyle truly perfect and achieve a super shiny, polished look, keep your hair in top condition by maintaining a healthy diet and establishing the right hair care routine. To add that extra gloss and highlight your color. always use a nourishing oil or serum while styling your hair.
4. Mysterious black
Not the first choice when you think about the spring color palette, classic black is a timeless and elegant choice. Avoid it if you have a very pale skin tone as it may look too heavy and can add extra years to your look. For every other skin tone, shiny black is very recommended and will always look super fashionable.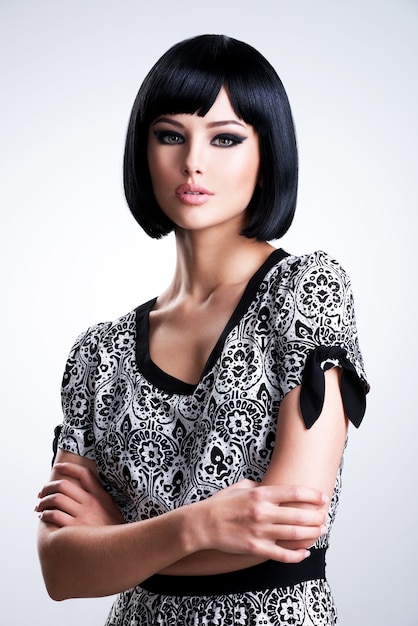 This season we recommend short bob with banks (think of Uma Thurman's hairstyle in "Pulp Fiction", a Quentin Tarantino cult movie released in 1994). Get inspired by the beautiful picture above!
5. Platinum blond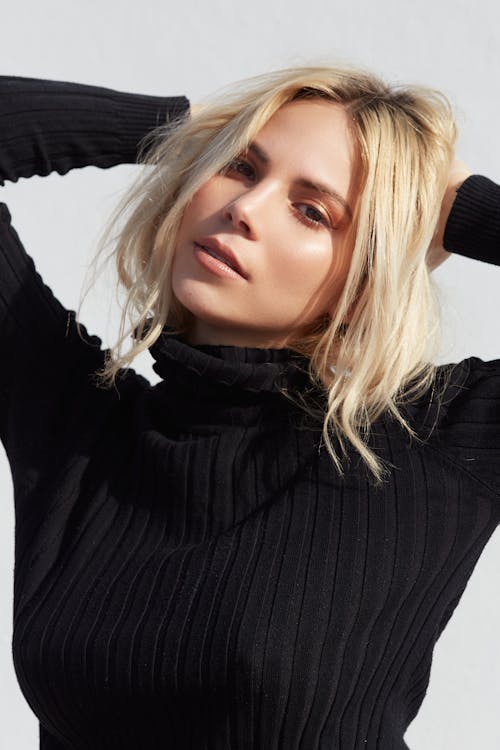 Last but not least, feminine and sexy blond color is a perfect choice for this spring and summer. It will look great with both short and long hairstyles and you can sport it at every age. Suitable for straight, wavy, and curly hair, platinum blond is one of the most popular choices this season. It will instantly make you look younger and will transform your personal image without the need of investing a lot of money into a new wardrobe. Highly recommended! If you choose a very light shade of blond, remember that your hair needs extra care and attention. Always use a suitable conditioner and protect it from extensive sun exposure. Wear a fashionable hat whenever possible. Happy spring!