Hearing the word BURLESQUE bewildered me about its meaning and its origin. I am sure you are also thinking about it, isn't it?
Okay, I will help you in clearing up your confusion.
You know what, Burlesque is a French word meaning exaggerating something in a comical or an absurd way. It originates from Italian word BURLA means mockery.
Understood something or not!!
Burlesque costumes
During Victorian era, burlesque costumes were restricted to steel boned corsets that magnify the women figures which left the men lascivious. They wore a fascinator accessory called miniature tied to their heads with a veil to cover the eyes. Females attire high heels with nude stockings and beautiful jewelry. In this way, burlesque stage influences the romantic and Victorian time.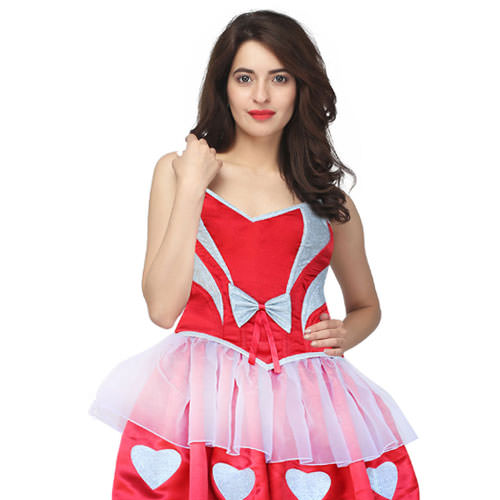 American burlesque costumes
Change is the very core of evolution, and without it, all creatures would look alike and behave the same way.
In 1869, when British blondes arrived in America, it modified burlesque costumes. A tight form fitting dress enwrapping to the top of their knees. Burlesque costumes fashion with under bust corsets worn over soft blouses and crinkled drawers.
Ladies tried to make their own sensual dress with the crowd choice. They wanted to look like as spicy as they could.
Scandalous. Isn't it?
In 1870, Michael Leavitt founded the Rentz-Santley Novelty and Burlesque Company and it came to be recognized as the biggest and greatest Burlesque organization in the world.
After some time, these naked performers acknowledged as classical works of art.
Then, in 1893, Oscar Wilde came into the scene.
Arey, the same Oscar Wilde, who became one of London's most popular playwrights.
He brought legendary dance based on the corsets wholesale to the European masses.
Burlesque costume with its wildly and delicate apparel. Burlesque fashion became the classical art form in the 20th century.  Sometimes, it is explained as the exotic elegance of old burlesque styles. People quirked it as the ancestor of large feather fans.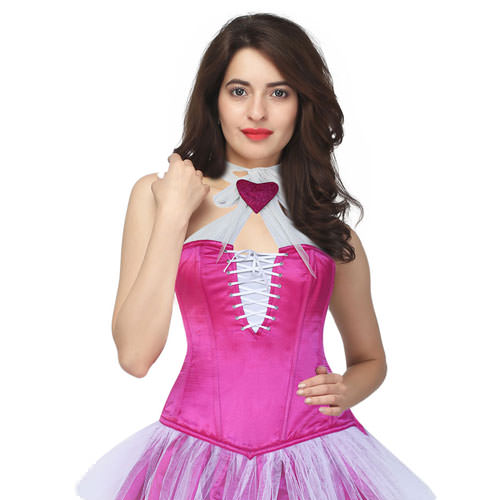 Semi clothed burlesque dancers left men lustful by teasing them behind wispy feathers but not revealing actual temptations.
But, slowly it curtailed down.
As in the 1940s and 1950s, women were conservatively dressed. All burlesque dancers took it as compliant and change their way of dressing. They adopted the style of conservatism.
But, the few famous dancers continued their performance which was called as reverse strips. Those dancers wore g- strings or panties. These g- strings made up of chiffon with less embellishing panties but with more flesh tone.
Today it is called as the bikini. The Illusion of full nudity.
Pin up girls continues drooling the men by enduring the same fashion burlesque corsets with a tight-laced apparel to show their seducing waistline. After a long period of time, the lower rib has changed into the tight line of corset waist making a lascivious smaller waist.
Stockings and hosiery became more arduous. Calves were unabashedly exhibited with high heels.
On silver screen many beautiful, sexy, pinned up models like Hazel Court, Sophia Loren, Bettie Page celebrated their sultry lines with fashion burlesque corsets.
As burlesque costumes evolved over the time from the Victorian era to silver screens. But remained the popular art form and constantly celebrated the female form. You can see fashion burlesque costumes in many different styles and flavors.