November is truly a magical month. The weather starts getting colder which means it is cold enough to wear our favorite foundation pieces! This week we are going to share with you shapewear that is perfect to combine with your existing collection and some of our favorite pieces that are just wonderful to have all year round.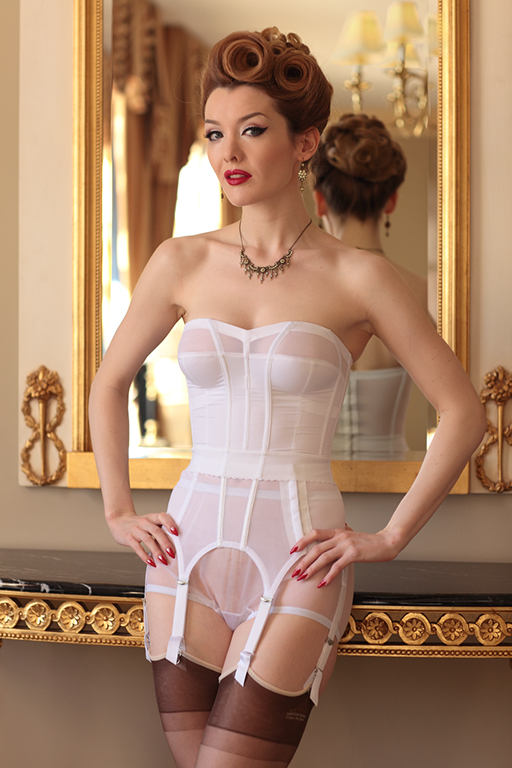 Our Sophisticated Strapless Longline is the bra that can be paired with any number of garter belts, waist cinchers, corsets, and more! This piece is sexy and elegant all in one. The light boning will help you achieve a beautiful vintage silhouette and the smooth satin will feel amazing on your skin. This piece comes in both black and white making it simple and easy to pair with any garter belts and stockings you may have in your collection. But because winter is such a great time to wear white, why not slip into something a little more snowy?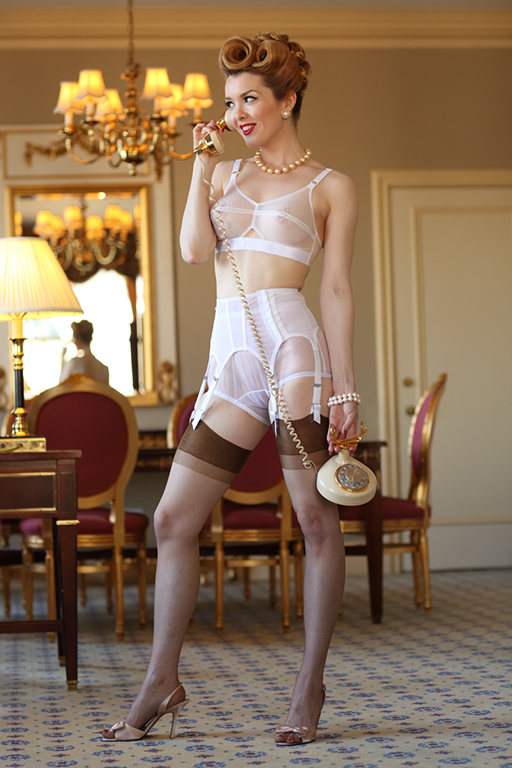 Almost any piece of shapewear will go with SIL's longline bra, but we think that the Sophisticated Garter Belt looks best. This modern twist on a classic piece of vintage lingerie maybe just the thing you were looking for. This can be worn on top of any of your favorite sets and help you achieve a more dramatic look! This simple garter belt looks amazing with any bra, but it was especially designed to match the Sophisticated Strapless bra.
As the temperature drops the risk of snow grows, so why not embrace the blanket of white gorgeousness and wear some amazing white lingerie as well! We have looked at the Sophisticated line, so now we'll focus on another perfect white set to help you build your vintage foundation collection!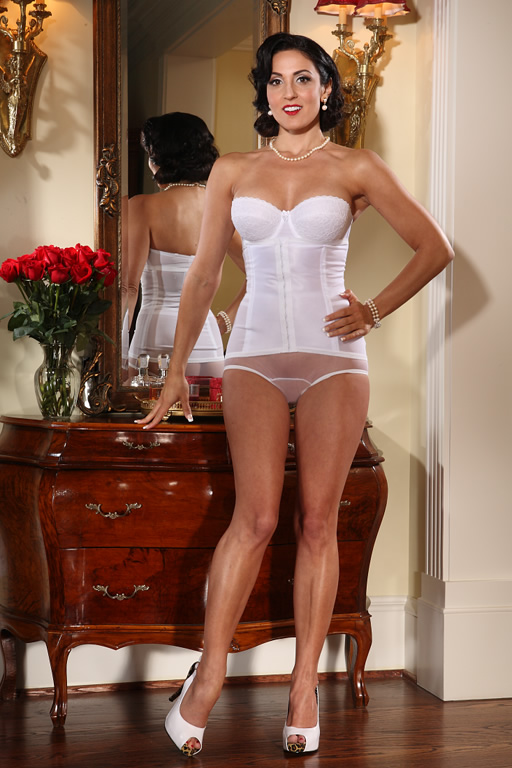 We love the classic garter belt, but we also adore a simple waist cincher as well. The Waist Cincher made by Rago is sturdy and reliable. With the craziness of the upcoming season we understand just needing something that is going to be sturdy and reliable, even if it is just your shapewear. Layer this over your longline bra and feel amazing in all of your sweater dresses and vintage clothes. This will give you the shape that you have been after without the hard boning of a corset. This is another piece that shows off how classy white looks made into lingerie.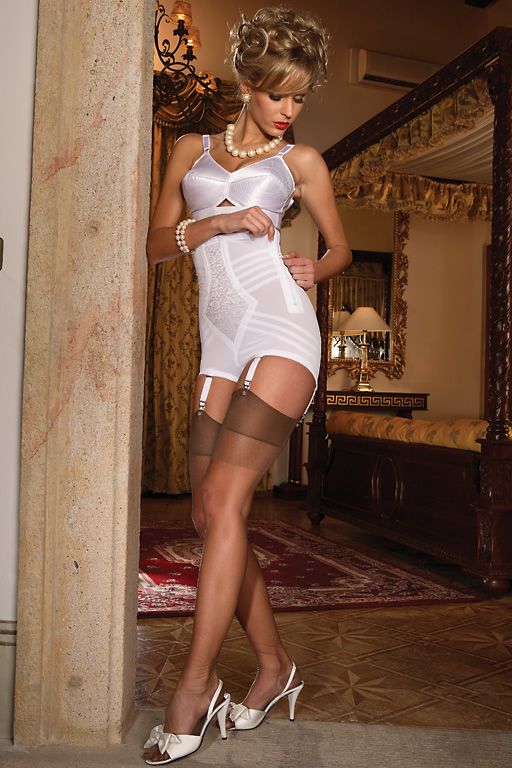 If you don't care for garter belts or waist cinchers we have you covered! Sometimes a panty girdle is all you need. It is easy to slip into, easy to wear underneath all your clothes and is wonderful under pants. The Classic Zip Panty Girdle is made for the high waisted lover in everyone. Wear this during your Thanksgiving dinner and you won't have to worry about your stomach bulging. Feel confident in the body you should always be thankful for.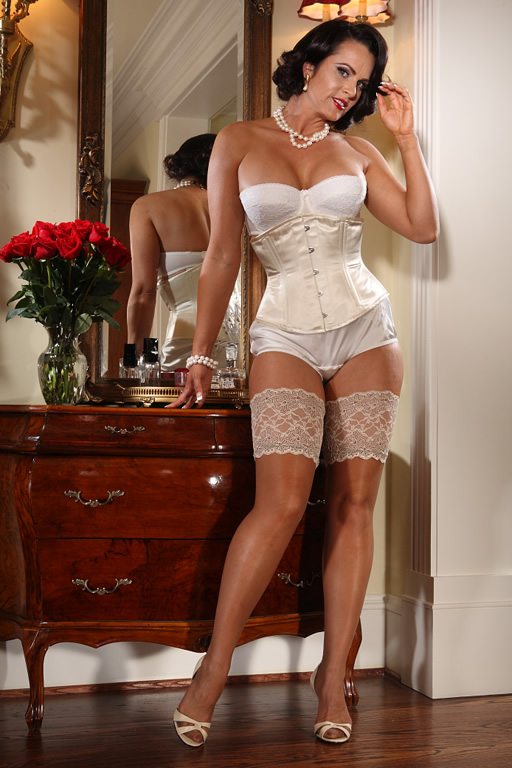 Sometimes you just want to wear a piece that you can absolutely trust to give you a tinier waist, a classic silhouette, and that will last you for years. That piece is called the corset! The Classic Underbust Corset is going to give you that beautiful shape no matter what you wear. This piece looks amazing over your clothes and lingerie. If you are ever worried that you won't look sexy under your bulky clothes when you lace yourself into this beauty.
Some trends just need to come back, like the ever so retro white stockings! This simple color truly stands out when you pair it with a bold colored skirt or dress. The Lace Top Thigh High give you the option of wearing a garter belt or not as well. The thick lace will give your legs such sex appeal while giving you a little more warmth during the cold winter days.