The fashion scene has evolved swiftly in the past few years and it is evident that certain fashion styles will continue to thrive in 2023 as the trends don't seem to be slowing down anytime soon.
Over the years, we've experienced the out-blow of cargo pants, oversized clothes and even trench coats for casual occasions. As a fashion icon, it is essential to be in vogue with the latest streetwear trends and how to style them, thus in this article, we'll be highlighting modern streetwear trends that seem to be causing a spark in the fashion scene.
Before we bop in, understand the five (5) basic rules to style your streetwears;
Keep it simple and minimal
Go for premium fabrics
Be original in your style
Explore oversized wears
You can never miss quality pair of trainers
Now, let's dig into the trending streetwears that would make you boom with confidence when you hit the road.
Cargo
A certain peculiarity about Cargo is the ability to sift through the pants effortlessly. A typical cargo pant is bulky, pocket-laden with an iconic presence. You could style them for weekend getaways or night parties out of town. The pants are styled in different shades of palette and are made from a comfortable and durable polyester and spandex fabrication. The trendy streetwear is gender hybrid — which means it is suitable for everyone and can be easily paired with matching oversized shirts.
Sweater (armless) vest
The sweater vest is an evolution of old-fashioned styles. In every form, sweater vests are having a resurgence— the trend gained momentum on several stylish showgoers during the preceding year New York Fashion Week. Additionally, the vests have flexible layers that complement basically anything; whether loose or fitted, plain or decorated. You can wear a vest over fitted turtlenecks on the coldest days for a casual yet polished look. You can also layer one over button-up shirts to keep them warm.
Baggy Silhouettes
It is apparent at this phase that the baggy style will continue to be a hallmark in 2023. The loungewear aesthetics had continually thrived now than ever, whether it be through layering sweatshirts, baggy pants, or loose sweat suits. There are many ways to style the baggy aesthetics. However, It's crucial to get the outline just precisely for this style to highlight the bagginess thoroughly— and as well ensure that your clothing has some thinner points. Some of the pieces that complement baggy clothings are oversized jean jackets, waffle shirts and loose khakis.
Camouflage Vest and Pants
The camouflage became an high-end fashion piece as far back as 1940 with its first appearance in the pages of Vogue. The fashion material is a military uniform invoked into fashionable outfits specifically for outdoors events and could appear in distinctive print patterns.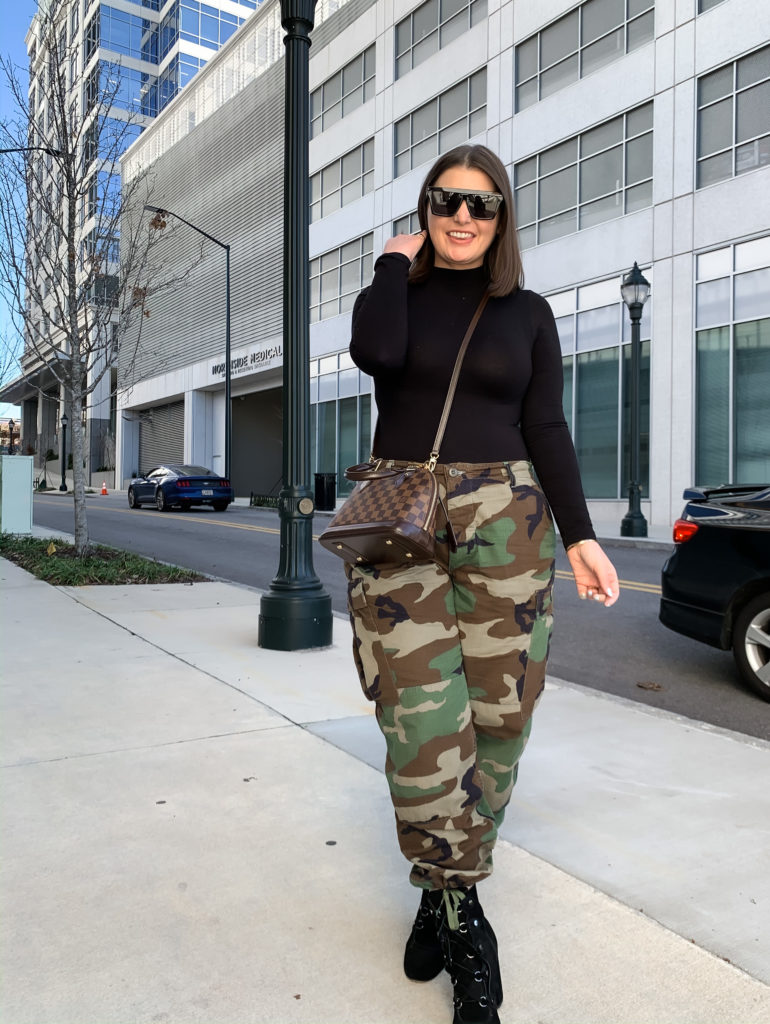 Pair Of Sets
Matching sets have been a fashion item for many years and till date, it continually trends amongst the streetwear year after year — only difference is matching sets have now been redefined into a more appealing and elegant design. The combination could either be sweat sets, or even just bottoms and a jacket with the same colours.
For sweat sets, it is best styled if the sets are paired in oversize and have a neutral hue.