Winter may be gloomy to some people because of the cold and dark days, but it is a rather fun time when it comes to nail trends. The darker fall shades have their appeal but once the holiday season comes around, it is time to bust out the glitter and have a party or maybe a manicure party. Winter nail colors are often in sparkly and bold. Whether you plan to do it yourself or head to your manicurist, ahead are some of the best winter nail colors and designs that will definitely turn heads.
Snowy Metallic Effects
This shade is not quite white or silver. For a subtle ombré effect, you can try pairing the polish with another light metallic shade.
Purple Frostbite
The cold, crisp winter is best with an icy purple shade. The dark to light gradient nails are the perfect style and you could even add a little bit of silver or gold glitter at the top.
White and Gold
These shades are perfect for any season as they can dress up any look. Keep it simple by painting half of your nails white and the other half in gold. This is an easy and simple style if you are new to nail art but want something that catches the eye.
Shades of Grey
Light and dark grey look lovely on your nails during winter. They are a good background color to use if you want to add some festive nail art to your fingers or dress them up with silver glitter.
Geometric Shape
The geometric shapes are making a huge splash in the winter 2021 nail scene. Go for different colored lines in a squiggly pattern for a '70s vibe or go for a basic manicure elevated by a geometric swipe.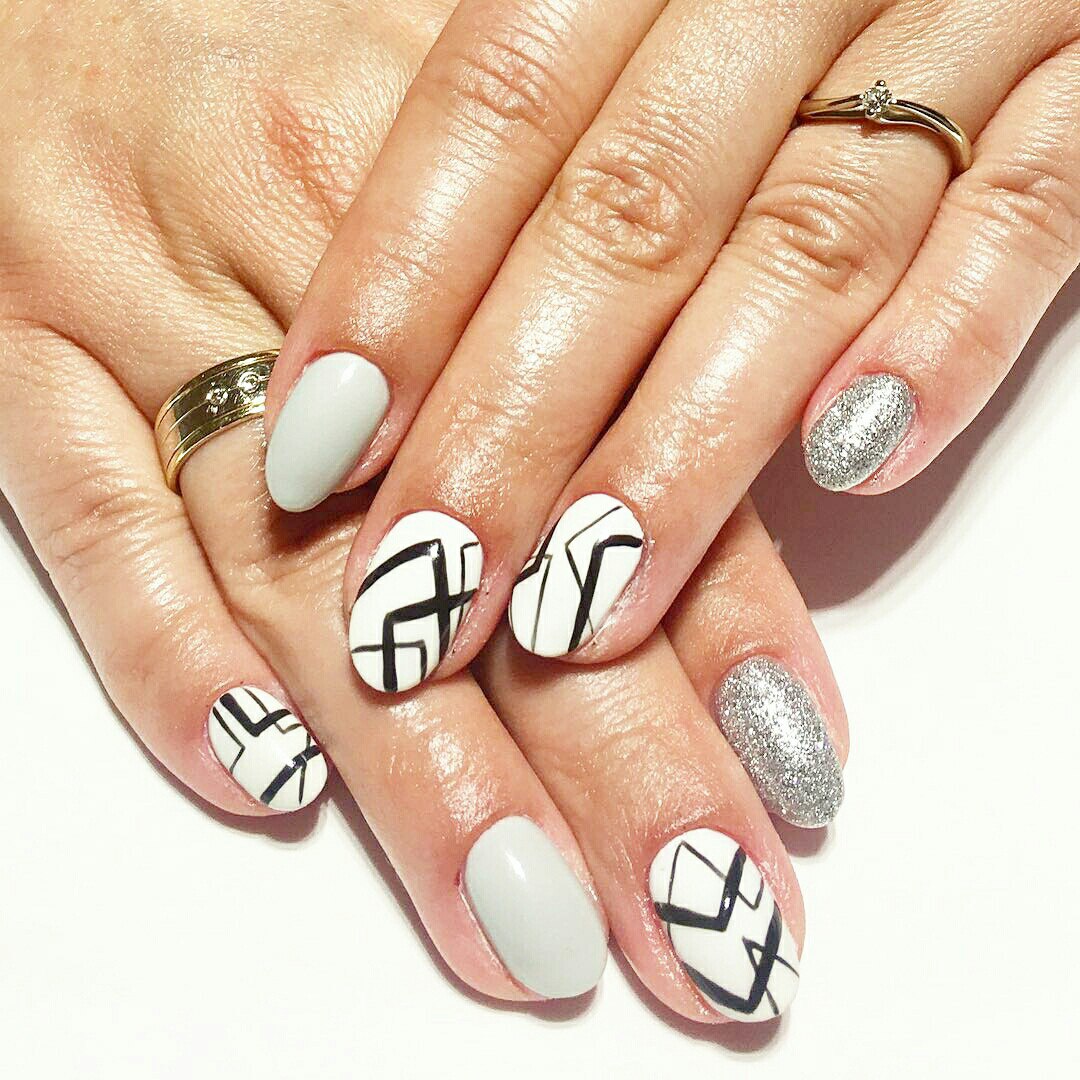 Nice and Neutral
If you love neutral colors, good news is that this is still trending in winter. Pick one nail to add a feature. It looks really elegant while still keeping in the holiday spirit.
Moody Flowers
Flowers are always around no matter the season. Transition to deeper hues for cooler months, like these blue blooms.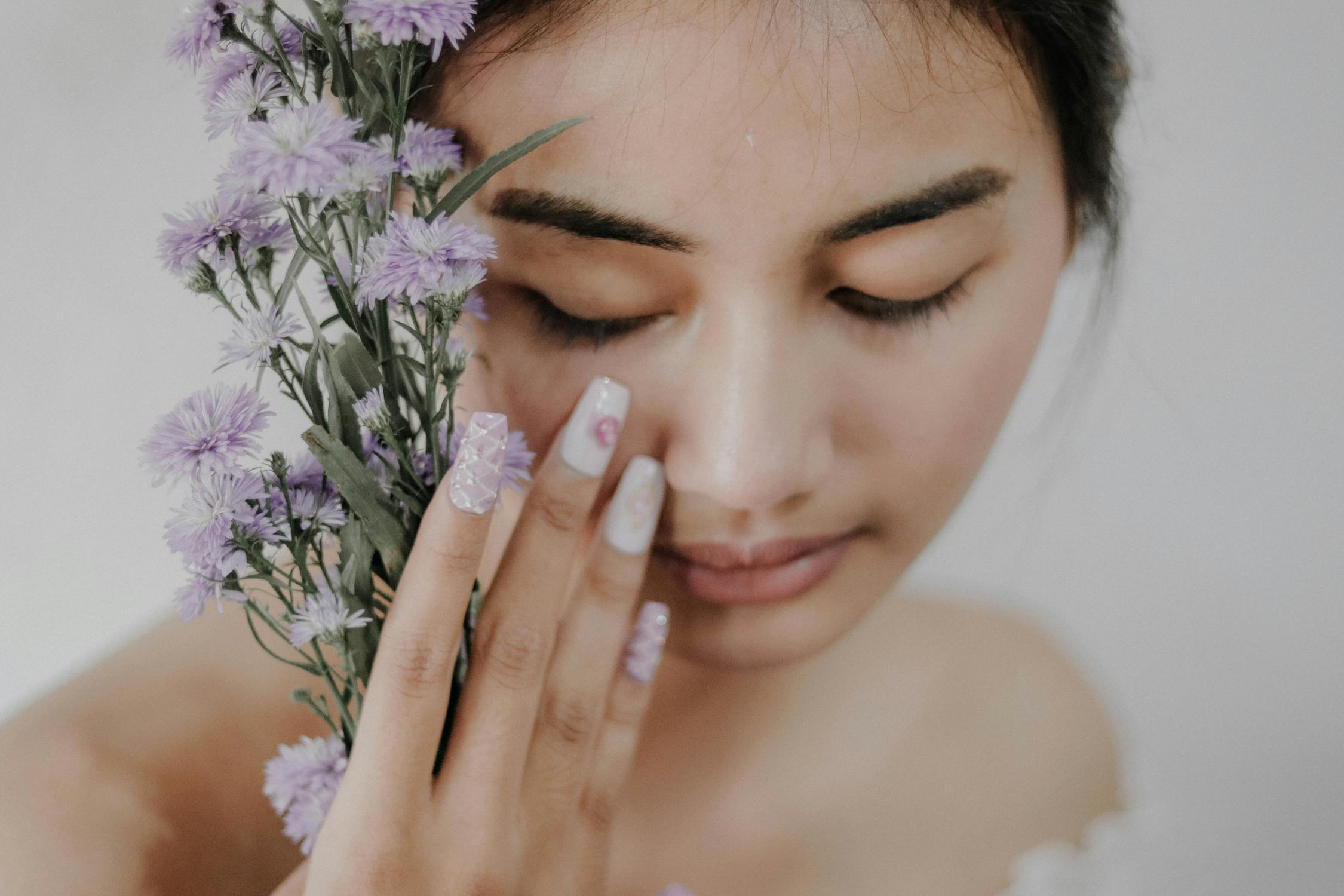 Red Holiday Nails
A typical season color that is gorgeous and fun to play with is red. You can still rock it after Christmas. Try making deep reds a little more interesting by adding silver or white to the nails for a bit of detail.