As you are now planning for your big day, wedding, one of the most major factors consider is the appearance. That will be the most memorable day of your life, so it's quite important that you should look unique and beautiful than all. When it comes to appearance, there is one thing that you should need to care about. It's your hair. You need to come up with a hairstyle that will look really fantastic.
If you are looking for some beautiful wedding hairstyles, then here some options that you can consider. You will look truly amazing with such hairstyles.
Pinned to the side along with a beautiful flower crown
There is no doubt that curl is one of the most popular wedding hairstyles. But with little effort, you can come up with an elegant hairstyle with the locks. For a fantastic look, you can add a few ringlets starting from top to bottom of your hair. The twist and fastened your hair to one side, making the curls fall on the shoulder.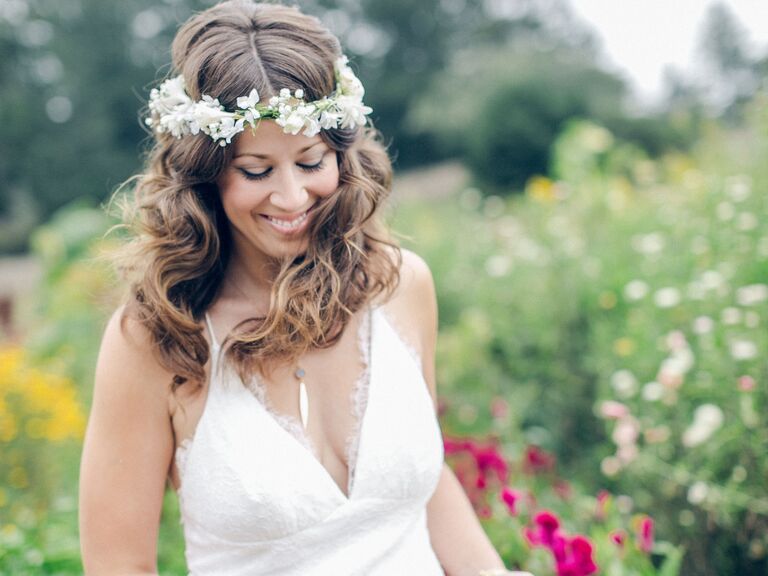 Classic low chignon
When it comes to achieving a beautiful hairstyle, this one still remains the classic yet beautiful wedding hairstyle. Just sweep the hair to the back and tie them with an elegant low chignon. If you want, then you can also apply some braids. This will look simple yet elegant.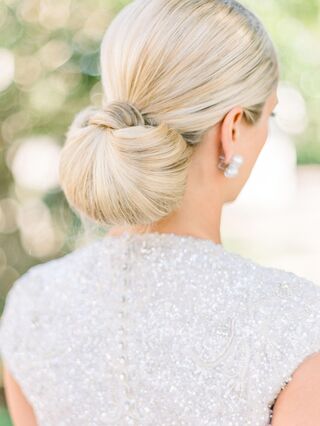 Messy blonde braid decorated with flowers
There are a few hair accessories that can effectively bring your wedding hairstyle to life. With this, you will look proves. Look at the image posted below. You can see the fabulous blonde tresses have swept to the back, and she has worked on a messy braid that cascades down to the end. Besides, she applied a little white flower on its to give it an amazing finishing touch.
Long and smooth curls
If you have long hair, then go on and show off your shiny black hair by achieving some smooth looking curls. You can apply a good quality hair spray on your hair to attain the wavy look. They will stay sleek and shiny throughout the day. There is nothing to do much with it. For a more beautiful look, you can apply a flower crown on it.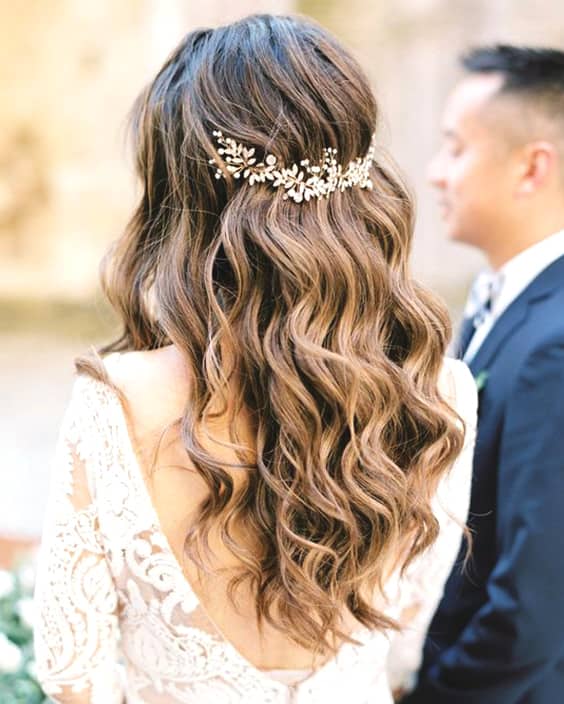 Twisted bun along with few pick roses
Length and volume are significant factors when it comes to beautiful wedding hair. Just have a look at the below image. The lady has proved it right. Her hair has been brought backward and combed carefully to get the swept-back look. Then the ends of the hair twisted to form the bun. The hairstyle is finished by adding some pink roses.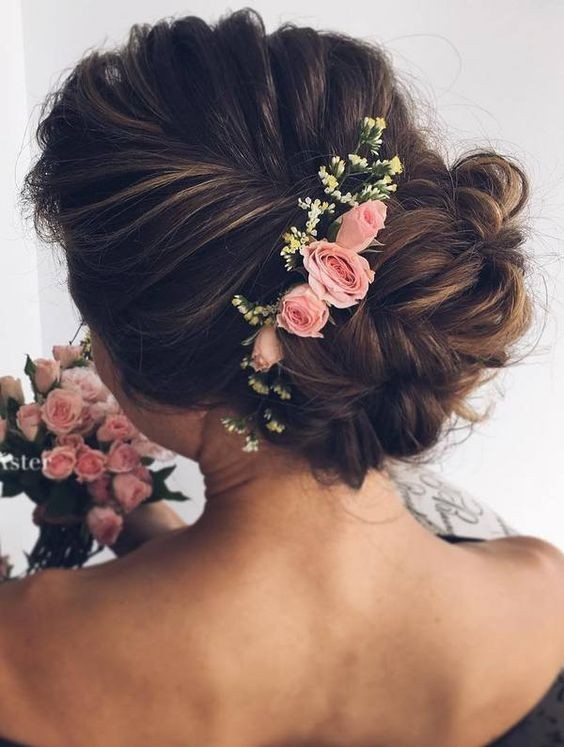 So, try these hairstyles and look gorgeous on your special day.