Beyond a couple of obvious things,corsets wholesale like "You should get a quality corset that fits well," and "It should probably match with your dress," a few factors go into making a well-informed, thoughtful decision.
There are two basic ways that a corset can successfully be worn as part of a bridal ensemble: as shapewear beneath your dress or as a visible component of the ensemble itself (over the dress top or with a separate skirt). Each of these comes with its own advantages and challenges.
If you plan to wear a corset as shapewear – beneath your dress – to enhance the natural curves of your body, it should most likely be an underbust corset. The majority of wedding dresses reveal the shoulder and upper bust area to some extent, and you want to be sure that the top edge of the corset is not visible over the top of the dress. Even if the top edge of the corset matches perfectly with the top edge of your dress, overbust corsets often result in bust…enhancements…that are a little too extreme in this setting.
Another important consideration is the fabric used in the top portion of the dress. If the fabric is thin (as with satins and other silky material), there's a chance that the contours of the corset itself will be visible as they cause wrinkles. You don't want the laces, the busk, or the steel bones to be seen under your dress!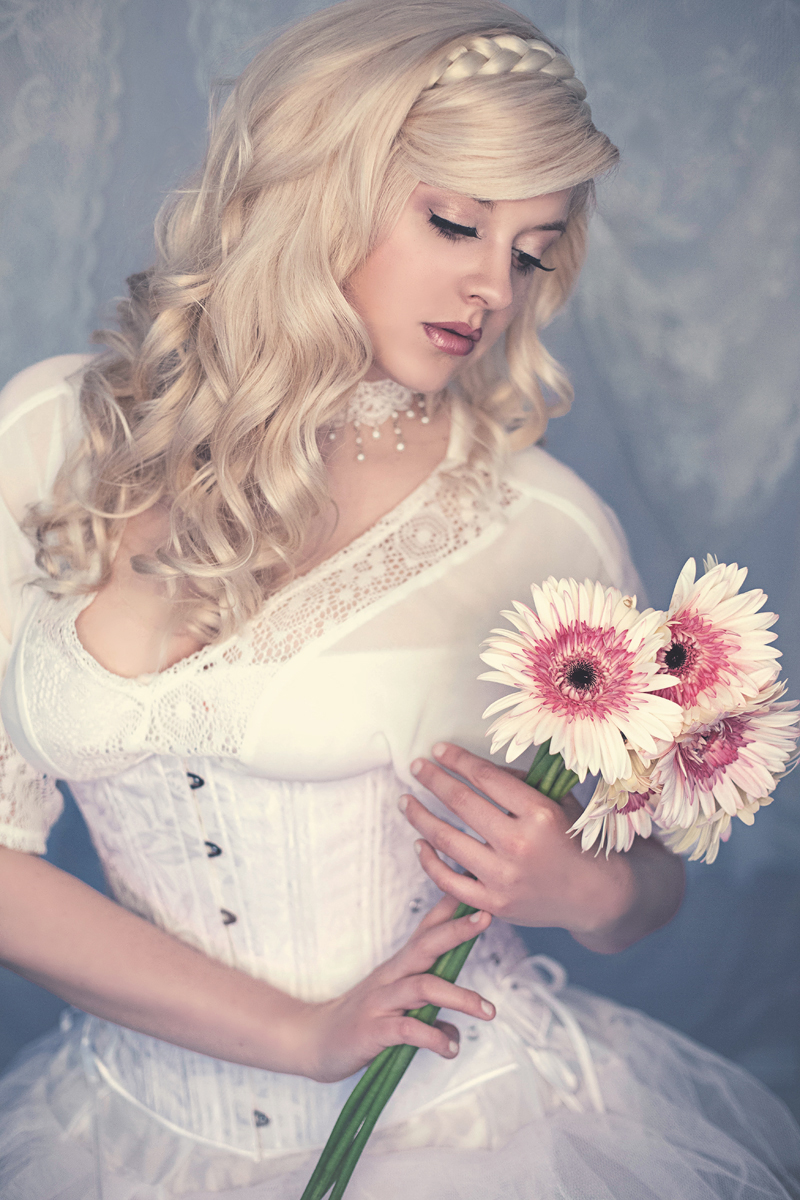 If, on the other hand, you plan to wear a corset as a visible part of your bridal ensemble, the options are wider. While underbust corsets are usable in this situation (check out the example in the photo above), the majority of brides who pursue this fashion will choose an overbust style (as seen below). You'll still, of course, want to make sure the fabric coordinates well with the rest of your outfit, but many brides find that the visible-corset approach allows them more freedom with regard to color and overall style.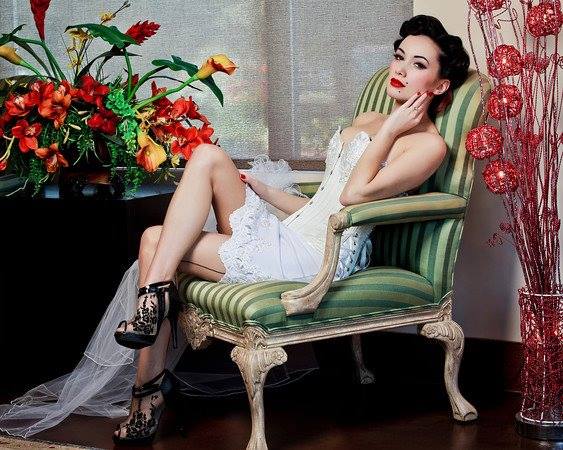 Whatever your preference: "under" or "over," a perfect match for your dress fabric or something more edgy, you can always get in touch with us for expert advice and guidance. Check out our contact page and call or email.