Following trends in lingerie is exciting, as well as being able to look back at older trends and see how they have (or haven't) stuck around. But there are some garments and some styles that just stay absolutely classic. While we love all of our vintage garments for maintaining that classic vibe, today we're showcasing 3 of the most notable lingerie garments that have stuck around for decades (or centuries!) and how Secrets in Lace has carried on that style to the beautiful garments we sell to you.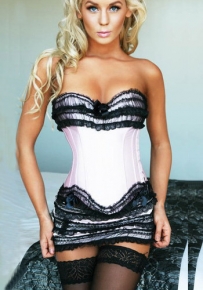 First up, the bullet bra. This is almost a no-brainer as it was an iconic look for many women in the 30's and on, as it created a cone-like and prominent shape for the chest. It allowed women the ability to show off curves and feel more feminine without necessarily showing more skin. Below is a sketch of a model wearing one of the first types of bullet bras, and next is the Secrets in Lace version: just as glamorous and guaranteed to give that same iconic shape!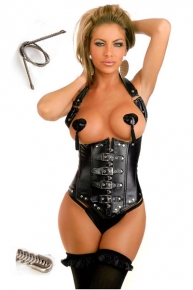 Next, stockings (of course) with garter belts. While we may have found new ways to get the look of stockings without having to wear a garter belt with items like tights and stay-up thigh highs, there's something wonderfully authentic about the garter straps and putting on your stockings. The attention to detail shows that thought and care went into putting your outfit together, and Bettie Page definitely nailed that look. Try our favorite Signature RHT stockings with any of our glamorous garter belts for a strikingly sexy look.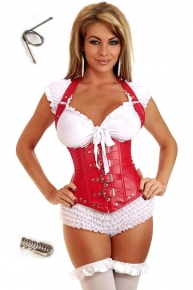 And lastly, the corset. Most of us know the corset to be one of the longest standing garments in the lingerie department, and it has lived through multiple eras. Originally standing to dramatize the look of a woman's waist to an extreme amount, today they are used as shapewear and a glamorous way to show off your vintage flare. Whether you're wearing it as lingerie, outerwear, or shapewear, the corset is definitely an investment worth making–after all, it's stayed in style for hundreds of years!