There are many online websites that provide you the trending clothes to update your wardrobe. You just have to search your correct size and your budget to find the desired dresses. There are many popular dresses that you can go for. Some are very versatile and can be styled in different ways. Some trending dresses give you the party-ready look. Some trending fashion styles that you can go for:
Deep v neck dresses
Deep v neck dresses are available at every online store. These dresses are very stylish and give you a trendy look. You can go with the lace detailing in these dresses if you are looking for a beautiful outfit. Choose the well-fitted dress in this neck design as it will give you the sexy look for the summer party. You can pair this dress with the multilayered chain piece and you are good to go. You can also go with the leg split in these dresses to get the glamorous party-ready look.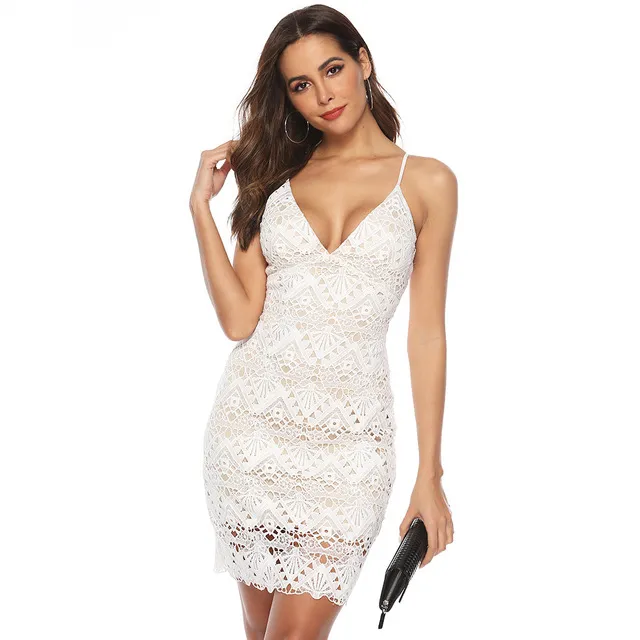 Chiffon dresses
If you are looking for some affordable summer dresses, you can go with the chiffon dress. These are very lightweight and comfortable. You can wear them throughout the day without any skin irritation. Chiffon maxi and dresses can also be involved in your daily wear.  You can go with the various floral prints on these dresses to get the amazing look instantly. Many girls prefer bold floral prints for beach vacations. If you want a perfect casual look you can choose smaller floral prints which will make the dress look more expensive and structured.
Bao Floral Print Chiffon Maxi Dress
White shirt dress
White shirt dresses are very popular among the plus size women. These give you the perfect street style look. You can go with the desired length of this shirt dress and pair it with the thigh-high boots. White is the perfect color for the hot summer days and you can look perfect with this getup. You can go with the black button detailing in your shirt dress to make it more beautiful. If you love to wear fitted clothes you can wear a waist belt on this shirt to get the perfect waistline and provide more structure to your figure. Select the big buckle belts as they look perfect with this look. You can also go with the trending newspaper print in these shirt dresses to make your look more stylish and fashionable.