As each day goes by, different fashion trends daily as several styles, designs, and colors of clothing materials released into the markets. Lots of fashion designers come up with unique, irresistible, colorful, and excellent designs and styles. All these clothing materials usually trend sometimes, while another set also comes to the market. Individual choices of clothing vary; hence no particular design or clothing can stay at the top for long before another designer comes out with a better shape-fit or fashionable style.
Above all, if you are choosing an outfit for a student party, you will have to look out for trending designer's clothing considering the weather and climate the party falls.
As a lady, you will need those irresistible mini dresses to bring out those killer pins, with plunging tops, and its accessories to make you catchy on the dance floor. Put on a dress that will make you stand out and become the day talk.
If you are going to a school party, you must wear something chic, comfortable, moderate, and must not be high fashion dressmaking clothes. The school party outfit must be an eye-catching dress with a pattern. Anything is acceptable since it's a student party.
Simple Midi Dress
Wear a glamorous look, wear a short midi dress, short-cuffed sleeves that hits mid-thigh with belt navy blue pattern. A big hair with silver earrings will take the day, together with dark lipstick.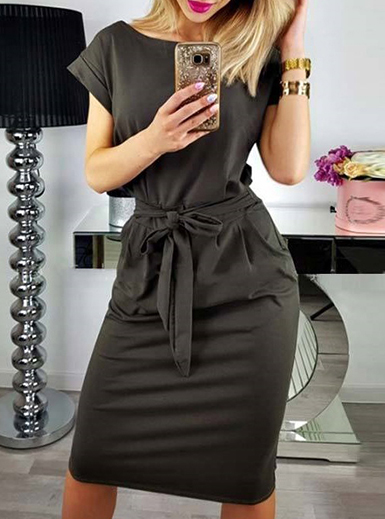 Women Simple Midi Dress
These short cuffed sleeves dress with matching fabric with dark grey belt dress can be alone. It depends when you want it to cover up or not. The dark color of the dress brings out the complexion and beauty of the lady nicely. The flat light brown sandal would be perfect on the dancing floor. To top it up, silver bangles on your wrists with curve earrings to complement it will make a complete and ideal party dress.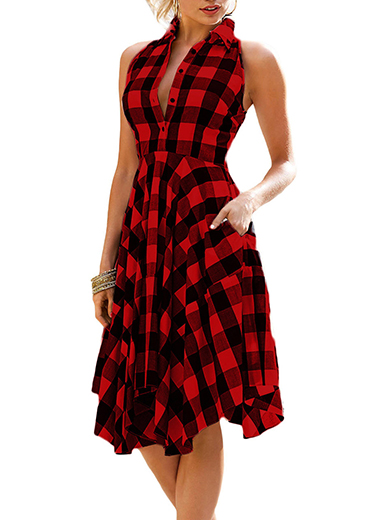 Plaid Shirt Style Dress with Collar
If you want to make a statement, this is the best dress for you. Viciously stylish, this shocking surprise dress will make everyone in the room look at your direction. It is all about you. With the plaid shirt style, the dress fabric will speak for you. Avoid patterns with bold prints tops; instead, go for a simple plaid shirt styles dress with collar button front sides red black pockets. Shine ankle boots will complement the plaid shirt dress.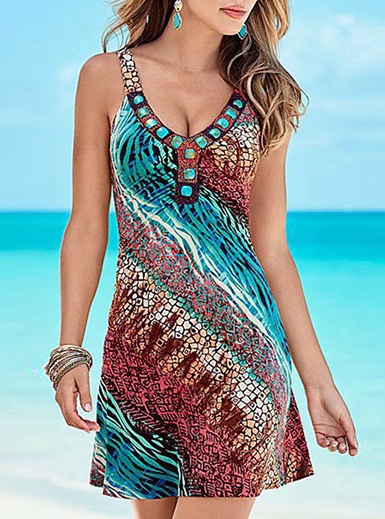 Mini Dress Ocean Effect
This mini dress with ocean effect multi-color prints is right for you. Wear a thick brown or black shoe to complement the overall dress. You may apply simple accessories with stud earrings and silver rings.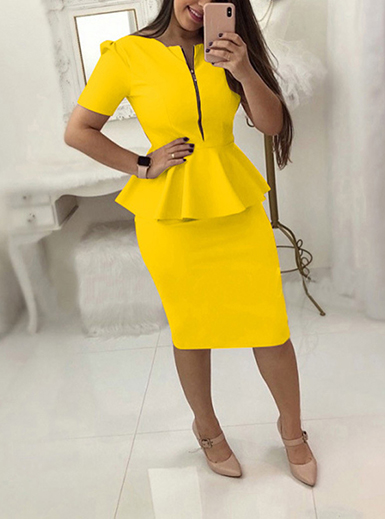 Zipper and Peplum Pencil Dress
Wear a form-fitting deep blue dress, a white pair of brown shoes. A bracelet with clavicle necklaces with stylish side stretched hair, you are good to go.