How great does it feel when you are officially being united with your loved one? Both ladies and men take this as one of the most important occasions in life. Therefore, you need to celebrate your wedding occasion in style. However, most couples get stranded on what dress to put on during their wedding ceremonies. This should not be an issue to you anymore, this article will guide you and act as a map on how to dress appropriately during your wedding occasion.
Often it is highly advisable that you go for a formal dress that will underline your uniqueness. For instance, give the following dresses a try; vivid color frocks, pastel hue numbers, floral dresses, and the abstract print styles. Also, if you want to compliment you look a notch-higher by being modern and stylish, then be certain to dress graphic print ensembles.
Floral Sleeveless Maxi Dress
This is among the best dresses for your wedding ceremony. It looks amazing more so during the summer and features a deep V-neck perfectly designed to underline your personality. This is a suitable dress for a formal summer wedding occasion. Besides its V-neck, it has a maxi overlay that when complemented by tortoise sunglasses and white block heel sandals it gives you a perfect look.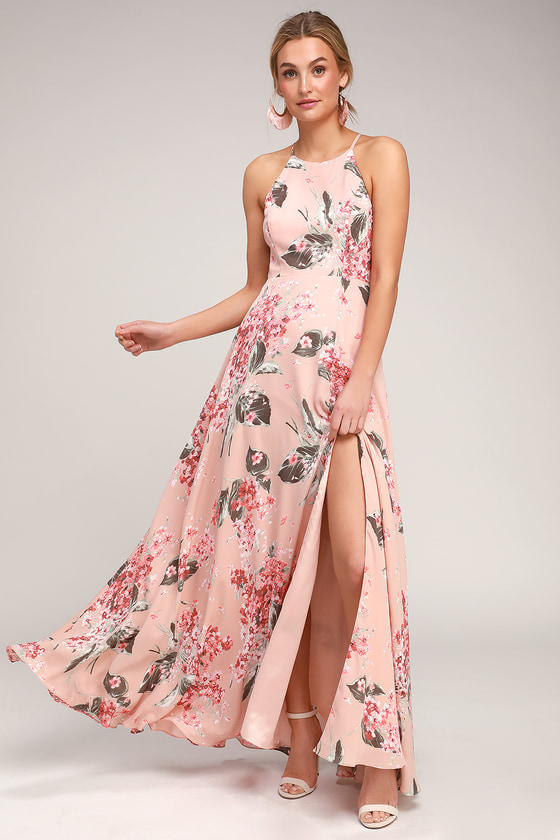 Royal Wedding Fever
It is evident that even after the departure of well-wishers, the royal wedding mania trend has not faded away. This is evident in the popular Meghan Markle's wedding dress. This dress looks amazing and has always shone all over the 2020 Bridal Fashion Week runways. It has glittering tiaras, an opulent look, and reminds many of the iconic royal brides.
Ball Gown
Ball-gown is one of the most recommended and classic wedding silhouettes that will give you a Cinderella effect on your marriage day. This dress has the following features; a fitted bodice with a wide, has a full skirt which is achieved by use of crinolines and layers of tulle. The Ball-gown wedding dress glides over your hips and lower torso to offer you a perfect figure and shape.
Sheath Wedding Dress
Sheath is among the wedding dresses you need try on your big day. This dress makes you look beautiful by skimming the body and falls on the floor below the hips. In case you are a lady who needs an effortless dress with less demand of fabric, then sheath is the dress for you. Sheath wedding dress compliments well with almost all types of fabric and mostly flatters slim and petite brides who do not want to be overpowered by their gowns.