Most ladies find it a bit tricky when dressing for curves. It is every woman's wish the type of dress she wears flatters and accentuates her figure to help celebrate a larger silhouette. There is no need for you to worry because we have several options for you here.
When shopping for plus size dresses, you to know that there are two options here; you either hit or miss. You may fall for an out of whack design or go for the right fit that leaves something to be desired.
Because of the value we have for our customers, we decided to share these labels that consistently nail the curvy fashion brief. Often, most ladies crave those brands offering more than just smock tops, kaftans, and other shapeless garms that help accentuate your curves.
Scroll down to experience some of the best plus size dresses.
Navabi Plus Size Dress
Plus size dresses
Commonly known as the Net-a-porter for curvy fashion. This is a stylish plus size dress coming in a wide range of sizes. I love this dress because it is cost-friendly and worth investing in. Often, fashionistas will recommend you to consider the quality and not quantity. Before buying one for yourself, look at its fabrics and color so that you may not be later disappointed.
Pretty Little Thing Plus Size Dress
This plus size dress came in the market after being sung and praised by Chloe Elliot, a curve blogger. This brand offers a range of sizes extending to 26. I am sure any lady who gets this dress will definitely fall in love with it. It has stretchy and comfortable fabrics covering your body.
Boohoo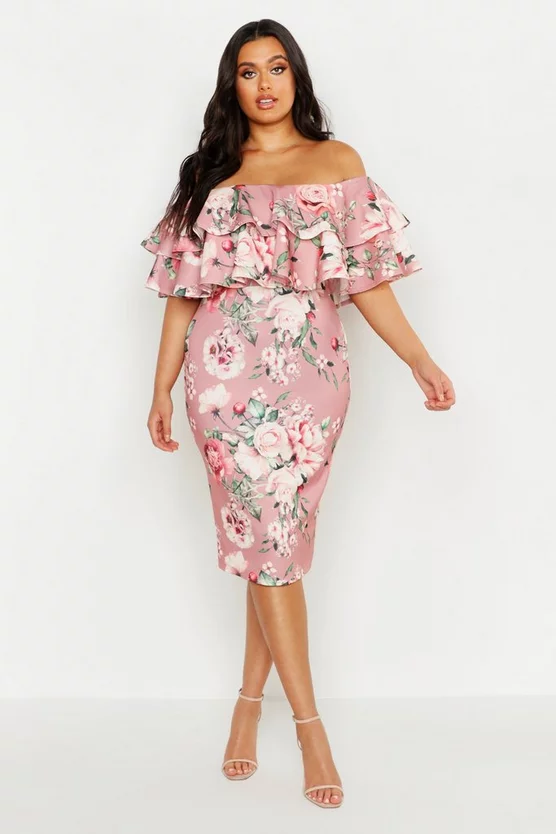 Most ladies tend to turn to this type of plus size dress in times of crisis. It is not only affordable but also comes in a wide range of sizes. Why spend most of your time in kaftans?
Mango
Very few people are aware of the mango plus size dress. Mango offers high quality plus size dresses that come in a wide range of sizes to 26. This is a trend inspired type of dress that you will find comfortable to wear. In case you are looking for something more unique, you can consider Violeta by Mango.
Asos
ASOS EDITION Curve extreme sleeve sequin mini dress
Visit this fashion shop for some of the best plus size dresses. It has a classic and more trend lead pieces. It has sizes ranging from 16-30. Their plus size dresses come in a variety of designs.