Black Friday is the time of the year where you can splash out without any guilt because there are many amazing deals in the store and online. The Black Friday clothing sales are notoriously overwhelming. Black Friday falls on the day after Thanksgiving each year and it is the biggest sale day on the retail calendar. This year, Black Friday falls on November 26 so it is the perfect time to pamper yourself or to start shopping for people on your gift-giving list ahead of the Christmas season. Many brands kick off their Black Friday sales a couple of weeks early.
What To Expect From Black Friday's Fashion Sales
While Black Friday sales often seem to be dominated by impressive savings on tech products from TVs to AirPods, this annual event also sees deep discounts across all categories of clothes, footwear and accessories, no matter if you are shopping high-end or high-streets. If you plan to paint the town red this holiday season, then this is the good time to buy those dinner and cocktail dresses, expensive party shoes or designer bags just in time for Christmas. Remember to shop around to find the best deals.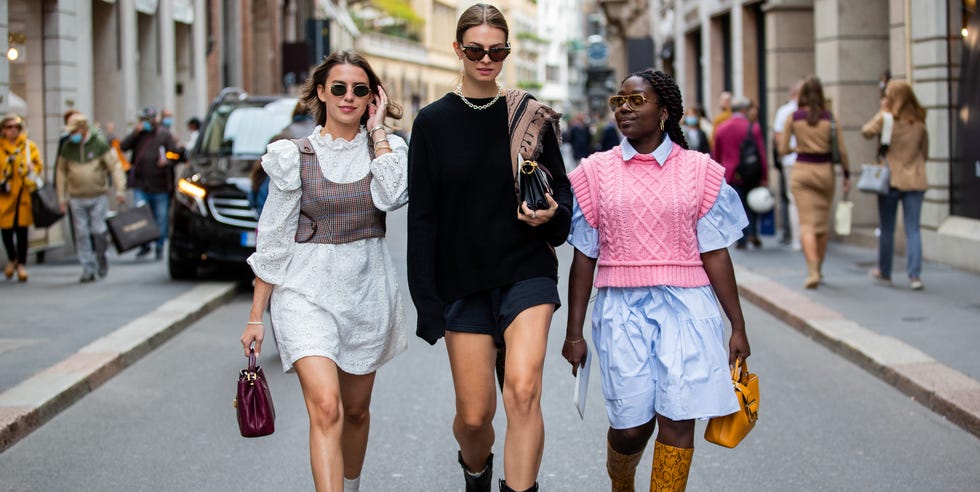 During Black Friday, fashion is one of the most saturated areas because there is a huge number of retailers and brands participating from ASOS, & Other Stories to jewelry brands like Pandora. In order to be prepared for the big sale, it is best to refine your shopping list to ensure that you only get your hands on the deals that you actually want. It is always good to check the regular prices of items so that you would know if it is a worthwhile buy or not on. It is recommended to sign up for accounts with your favorite brands so you can check out your items quickly during Black Friday sales. You can even create a wishlist of items or add them as favorites on some retail websites so that you can add them to your cart and check out faster.
Top Shopping Sites For Black Friday Deals
Some popular stores like Amazon are already marking down their clothing up to 50% off. Amazon is hands down a Black Friday deal hunter's best friend. It offers an exceptional selection of deals on tech products to fashion and jewelry to entertainment.
You can pick up great deals on clothing, shoes and accessories at the end of each season when you shop during the Black Friday and Cyber Monday sales. Retailers such as JC Penny, Nordstrom, Target, Macy's and Kohl's offer deep discounts on clothing for the family. On these sites, you can find mind-blowing deals on tops, pants, dresses, sleepwear, sweaters, outerwear, bags, shoes and more. It is the perfect time to refresh your wardrobe and buy great gifts for the people you love.