We are in 2020 and the summer season is approaching gradually. It is high time we look into our wardrobes and understand what we need to dress in. With this type of dress, be sure to look stunning, however, all you need to learn is how to accessorize your white lace dress to get that chic look. Scroll through the article and you will learn how to look beautiful in your white lace dress.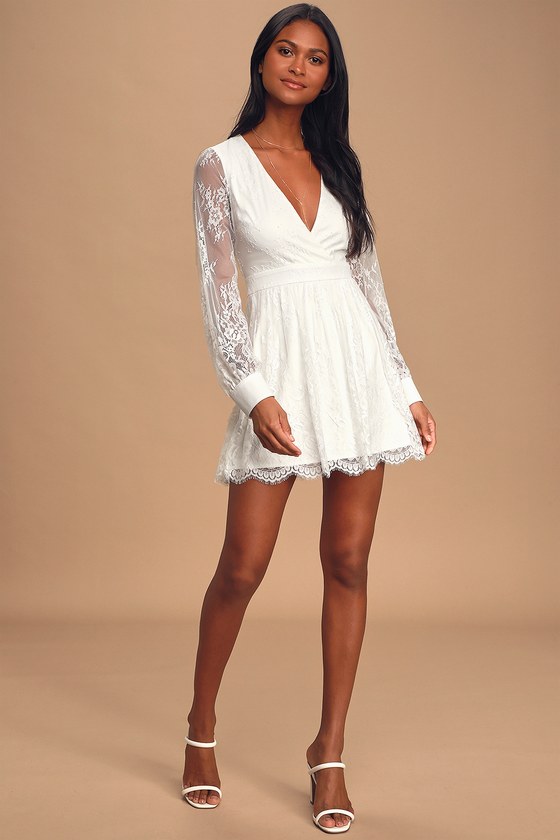 There is the half sleeve white laced dress which is a perfect choice to be worn during official duties. Pair it with a belt, preferably black in color in white polka dots. To add a statement to it, accessorize it with black sunglasses, a black leather bag, and a platform peep toe ankle strap black platform sandal.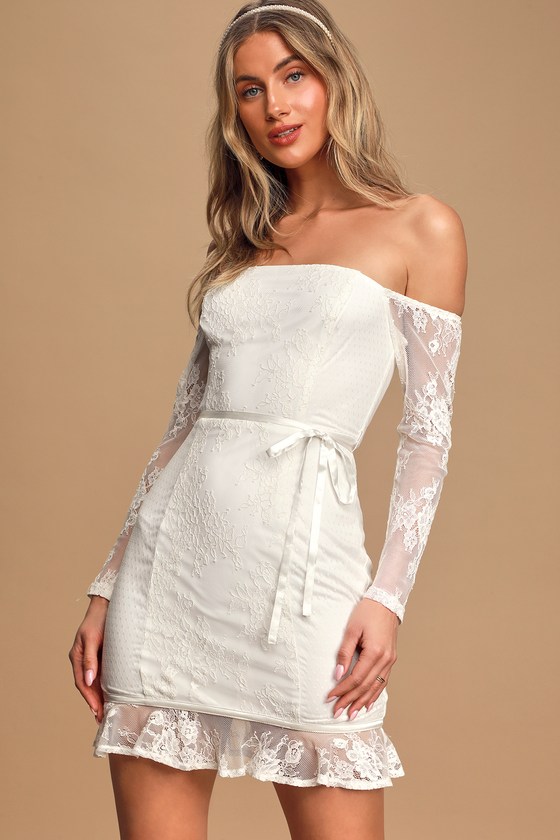 The fashion market has a wide range of white lace dresses. In my opinion, I prefer ankle-length dresses which are extremely versatile. I believe with them; you can dress up or down. In case you aren't aware, a white lace dress can be worn with any type of accessory including shiny silver pumps, casual sneakers, cardigans, glittering necklaces, or chunky bracelets.
Give a try to a flowy white frock lace dress. It looks beautiful and suitable for anyone craving for a relaxed look. I am familiar with women who are great fanatics of billowy white dresses. With this type of dress, you are sure to accentuate your silhouettes and also serve as skinny belts to help you cinch your waist.
Peekaboo white laced is best for ladies who long for boho looks. This dress looks great and comes with peekaboo lace inserts and patterns. They at times offer you a bridal look that is why fashionistas recommend you to finish them with casual accessories.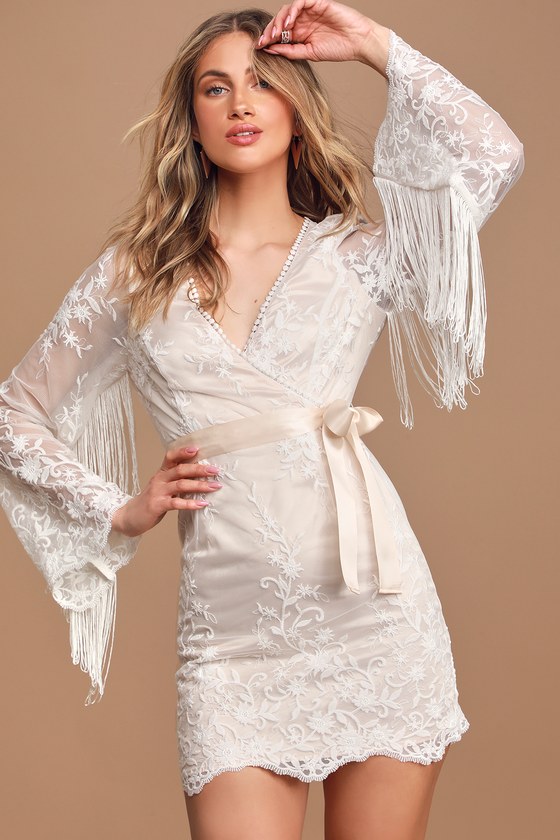 Have a look at this pencil white laced dress. It looks fashionable and flatters you most when you finish it with black sunglasses and a gold chain necklace.
Do you wish to make things look sexier and more feminine with a white lace dress? Look for a two-piece frock white laced dress with a sleeveless lace top and high waisted pencil cut lace skirt.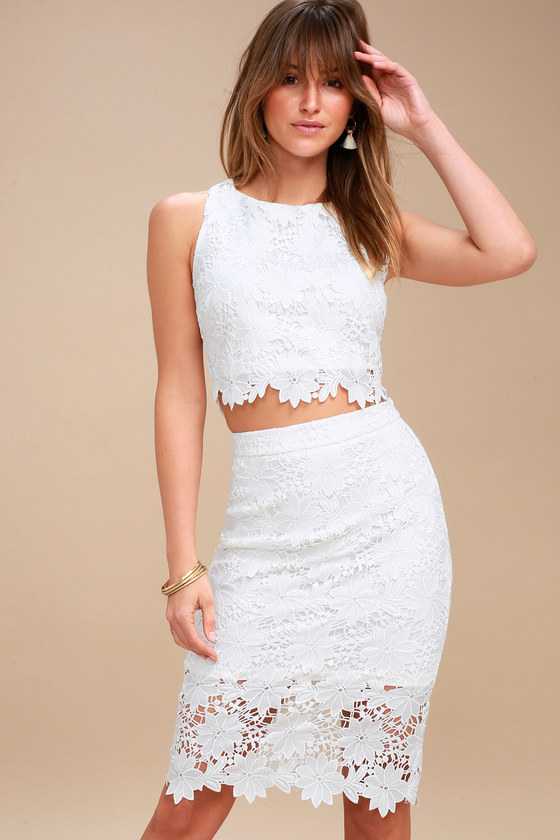 White lace dresses come in a variety of designs. There is the cute off-shoulder white pencil gown. Add a statement to it with a skinny brown leather belt and marble print sunglasses.
I am assured that with this guide, you will be guided appropriately on how to flatter your looks with this type of dress.