A warm and cozy, outerwear that gives the feel of a blanket in cooler weather. Soft hoodies, jackets and coats are our best friends in the fall and winter season. With the fall winter jacket trends, brands have stepped up their game with creative designs and quality. From the house of big fashion houses to our favorite activewear brands, you will find some trendy pieces to wear. Since it is still the sweet fall weather, where you can get away with wearing just jackets and hoodies. Before your jacket-fashion fades away to more heavier coats, we are here to talk about cute jackets with cartoon prints.
We have all grown up watching cartoons and anime all day. I bet you were so much involved with the cartoons that you never noticed how time passed by so fast. After watching and almost living with different cartoon characters and anime you must have a favorite cartoon character, that you would like to wear it on your sleeve, or rather on your jacket. We are talking about the cute jackets with cartoon prints on them.
The cartoon print jackets are gaining popularity in the fashion industry. Right from the runways to street fashion and social media, everyone is rocking this trend with pride. Besides these jackets are not only for the fashion forward ladies but also for everyone who would love to wear these types of cartoon prints. We wanted to make sure you can shop for the cutest cartoon print jacket that are available and trending.
Cartoon Jacket
The stylish and fashionable PU leather biker jacket with the pink panther cartoon character is cute and adorable. We love the yellow color but there are other shades to choose from as well.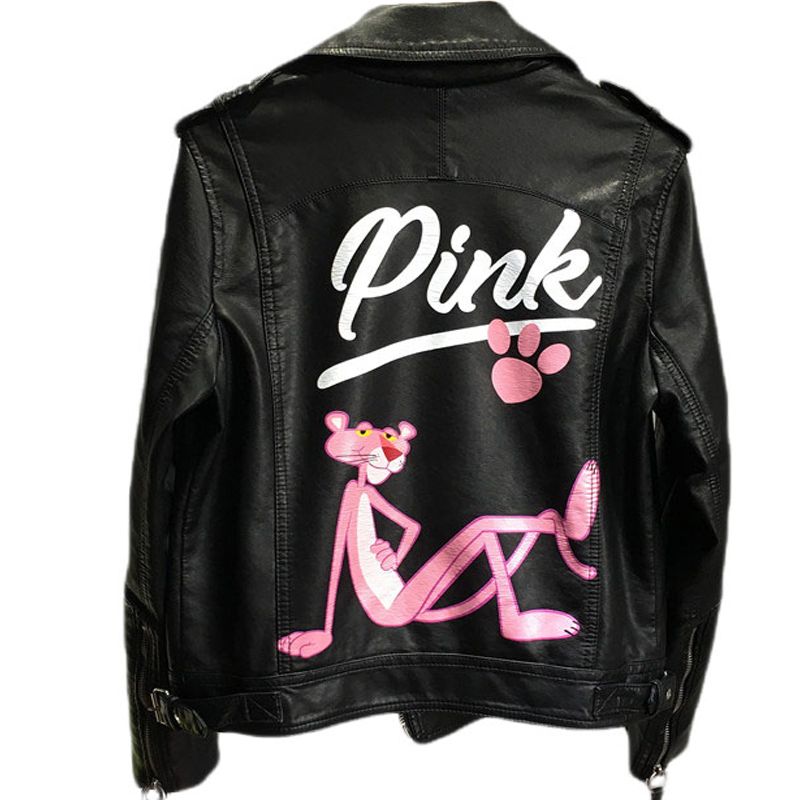 This basic jacket coat for plus size is super cute. We love that the whole jacket has this print on it. It looks fabulous when layered over your simple T-shirt or you can wear it alone. The multicolor pattern is attractive and stylish.
The full 3D print anime jacket is great to rock your favorite character as well as it is perfect for the coming Halloween parties. The lightweight silky soft fabric is perfect for the fall and autumn days. It is a fabulous present for your friends and family.
Scoobie-doobie-doo where are you! Who can ever forget that theme song? Scoobie doo has been one of our favorite cartoon characters. The cute print of Scoobie-doo on this plus size jacket is just perfect.
This super cute denim jacket with the cartoon print is one of our favorites. The lightweight feel of denim with your favorite character makes you look cool and stylish.
We hope this post has inspired you to rock this latest trend of cartoon print jackets for the season. It looks super cute and popping up everywhere. We recommend you stay ahead and look cool and stylish in your favorite cartoon print jacket.