Denim has been a constant in the fashion world. Now that it is fall season, you can expect many people wearing denim in the chilly weather. One of the best things that most ladies love about denim is its thick fabric that lasts for a long time. It is undoubtedly great for your fall wardrobe.
Though, denim struggled last year because of the booming sweatpant and jogger pants. Yet it remains steady and will surely make its comeback this season. We have located some of the anticipated and reassuring denim trends that will never let you down this season!
Denim Duster Jacket
Peggy denim duster jackets are trendy because of their long length that can protect your body from the cold weather. In addition, it covers almost entirely of your body, which gives a strong sense of comfort. It also allows you to freely choose your undergarment at ease because it can match nearly any outfit.
Relaxed Jacket In Denim
The fall season often comes with a chilly breeze, so having a nice jacket that is still fashionable despite its appearance is a plus. This relaxed denim jacket is an excellent match for your shirt or sweatshirt. You also have an option to button this jacket or not!
High-Rise Denim Jeans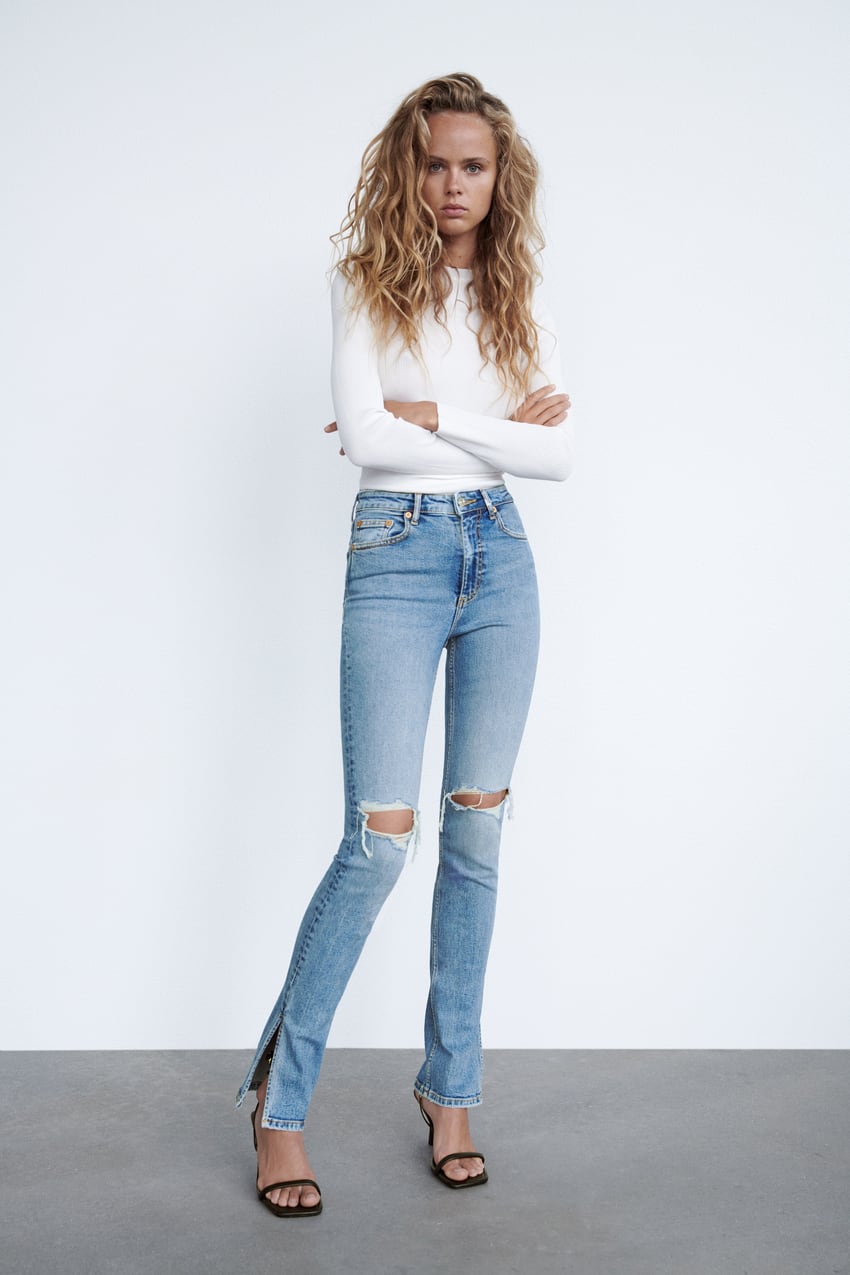 High-rise jeans are more effective in emphasizing your waistline curves because of their realistic high-rise design. In addition, these high-rise jeans are too fitting that it creates a smooth silhouette. You'll find the ripped located above the knee so unique and chic plus, with some accessories like sandals and sleeve tops, it becomes a good fall fashion statement
Minidress In Denim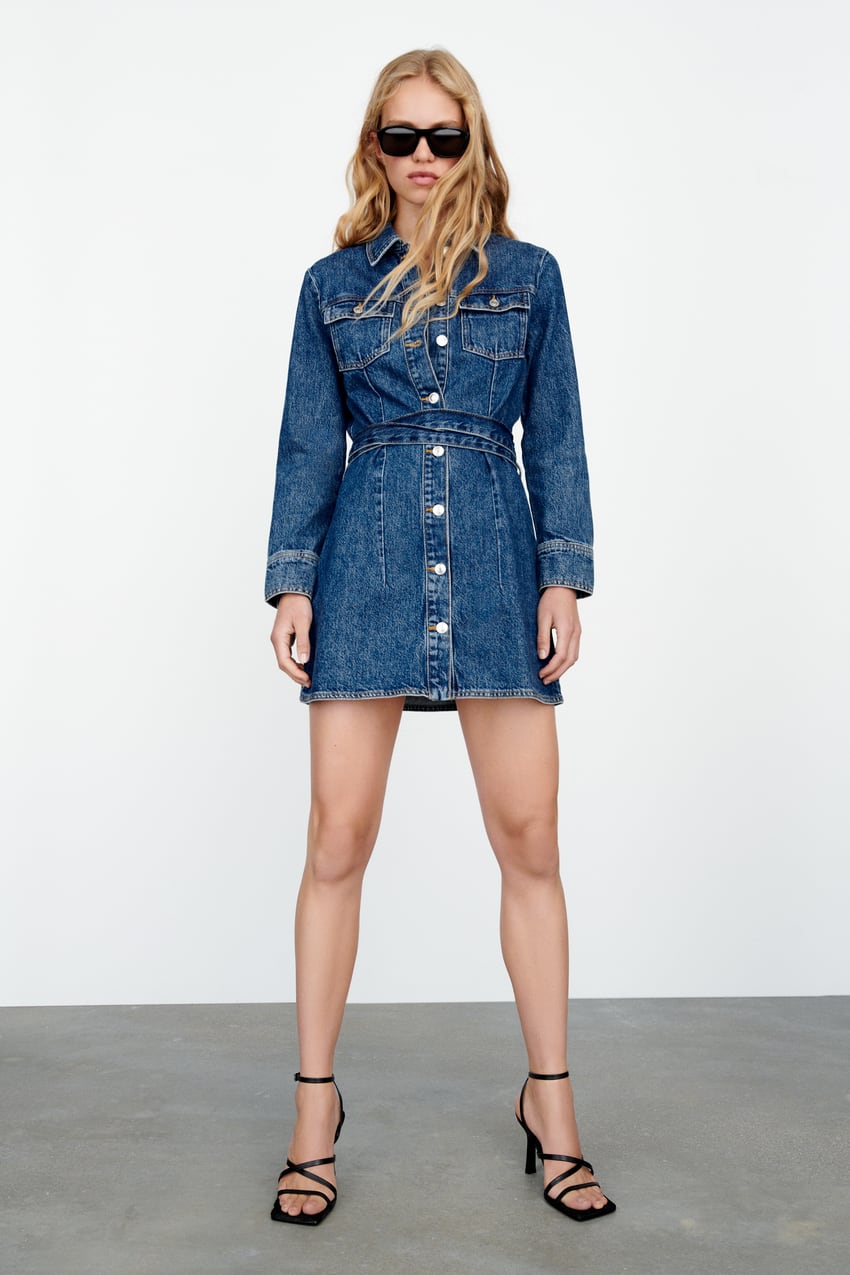 If you're having fun collecting minidresses, then this mini denim dress is somewhat you can't miss. The knot waist showcases your body curve while the sleeve protects your arms from the sun. In addition, your legs will become more captivating because of the mini skirt style.
High Rise High-Low Shorts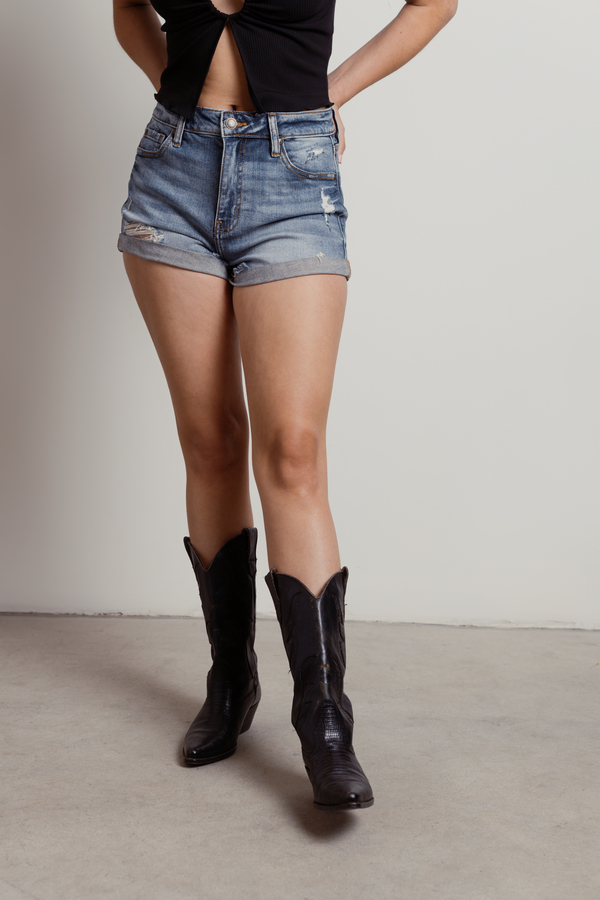 Want to stay chic and alluring? Try this out; high-rise high-low rolled shorts will do the talking! Then, pair it with cut-out tops and black boots for the completion of the get-up.
Romper With Long Sleeve Denim
Set a new trend of officewear at your company with this long sleeve denim romper. It features a rigid denim fabric, front button and zipper fly closure, four front pockets, two back pockets, and belt loops. Match it with a nice pair of high-heeled boots and loop earrings too!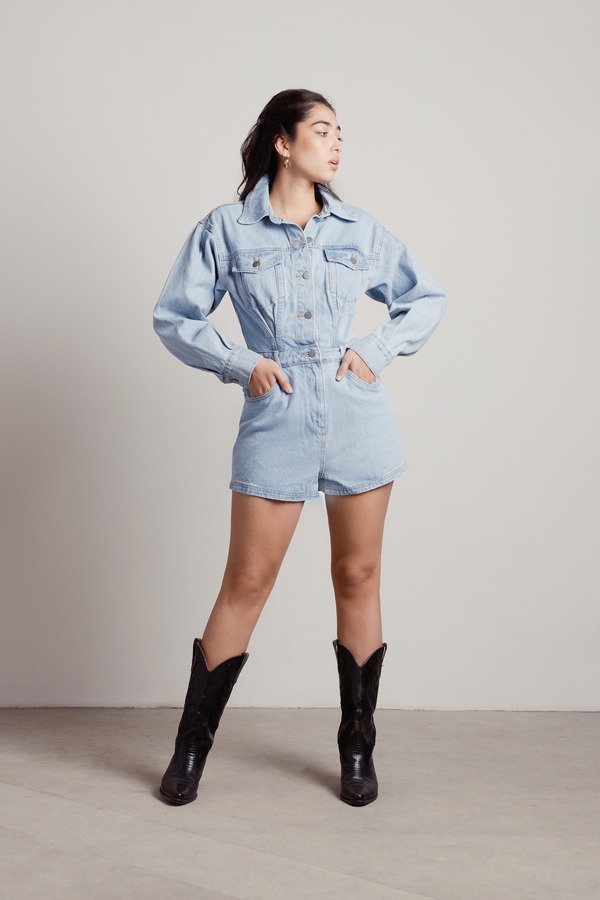 A-Line Denim Dress
A-line dresses are very much popular because of their sexy dress silhouette. This a-line denim dress has an off-shoulder design with a deep square neckline that can surely boost your bust appearance for a much alluring aura. Though the hem is not that wide than on its shoulder, yet the skirt is a statement for sexiness and an excellent match for your fair and cute legs.
MAPLE BUSTIER A-LINE DENIM DRESS IN DARK BLUE
We can confidently say that denim outfits will surely last a lifetime! Although it may have its downs, a sure comeback will happen, and it will be in this year's season. You can click here to read more https://www.bnsds.com/