There is just something about the smudgy, hazy effect of smokey eyes that many women can't get enough of. This makeup looks equal parts cool, glam, edgy and classic all at the same time. It is so versatile that it pretty much suits any event. The smokey eyes look is a blended or diffused eyeshadow instead of one block of color on the eyes. You can use one shade and then smoke it out at the edges. Well, it may sound simple but it can be rather hard to practice.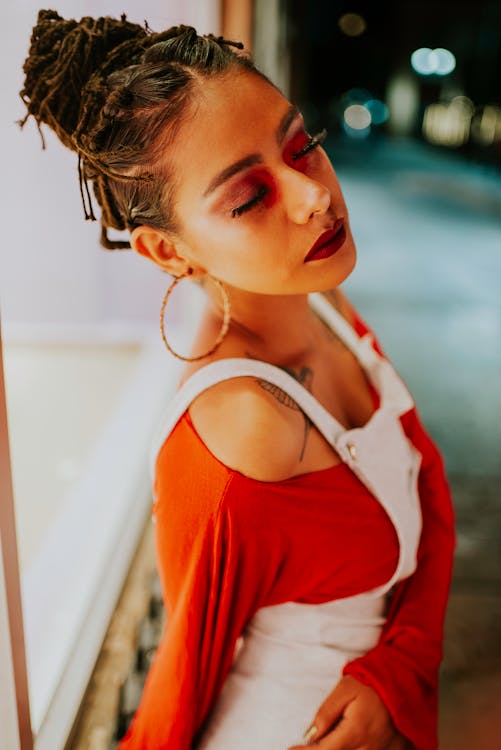 If your attempts at a smokey eye often end in frustration and having dark raccoon eyes, don't worry. Ahead are some tips, tricks and tutorials that can help you to learn how to apply eyeshadow and liner to get the perfect matte smokey eye.
What You Need To The Perfect Matte Smokey Eye
Before you start the step by step, you want to make sure that you have the essential beauty products to help you create the look you want.
Concealer
An Eyeshadow Brush
A Blending Brush
An Eyeshadow Palette
A Gel Eyeliner
Mascara
How To Create The Smokey Eye Effect
A smokey eye can be complicated for someone who has not done it before. Here are the steps on how to create the classic smokey eye look that you can DIY at home.
Firstly, prime your eyelids by blending a mid-tone matte neutral shade all over your eyelid as a base.
Then, at the outer corners of the eyes, apply a matte, dark-tone shadow. Add the color at the lash line and then blend it upward and outward with an eyeshadow brush to smooth any harsh lines.
Use a dark pencil eyeliner to sketch a sketch along the top and bottom lash lines. Then blend the top edge of te liner with a pencil brush to smoke it out.
Blend the same dark eyeshadow gently using the pencil brush from step two across the eyeliner to give it a smokey haze effect and soften any harsh edges. This will create a matte smokey eye look.
If you want to brighten the look up, press a light shimmery shade using a small brush into into the inner corners of your eyes. Or if you want a more glam look, you can press a glitter eyeshadow in a similar shade into the center of the eyes. Then finish off the look with mascara and some false lashes for the ultimate smokey eye.