What can turn a nice outfit into an amazing outfit? Heels! It might be not the most comfortable shoes in the world, but they totally worth it! They can level up even the casual outfit turning it into something very stylish. Perhaps, now there are lots of different more practical and comfortable options that you shouldn't be worrying about hurting you feet. Recently, comfortable shoes are the biggest trend. Now, even heels are quite comfortable shoes. So if you're never wearing shoes with heels in it because it's not comfortable, then be sure to check new shoes trends. You won't regret tryin it!
If you want to wear some eye-catching today, heels is must-have for your outfit. If you're wearing heels, there is no a chance you will be left unnoticed. We even would say that's they are the most eye-catching shoes you could ever find. That's the reason why you should be quite cautious what you match it with. Heels alone is pretty already pretty enough to have a strong look. Shoes like that calls for something more calm to balance your outfit. By the way, it doesn't mean that the rest of your look should be boring. So how to do it? Don't worry too much about it, we already have you covered when it comes to it. We found special for you 5 the most trendiest outfits that I made to be matched with heels. We tried to get all of them in deference style and for different type of weather so you could easily find what you was looking for.
Here the the best outfit options for summer – autumn 2022:
Rock'n'roll chic but classy.
That is favourite look of all alternative girls in 2022. Perfect clothing match as for everyday as well as for more dressy occasions if to change the t-shirt to a blouse or a top and to add more jewelry. To achieve this look you need a band or a baker t-shirt and to tie it on the waist or to tuck it in you mid length skirt. Accessorize it with a black belt. Finish the look, of course, with short black or brown boots with heels.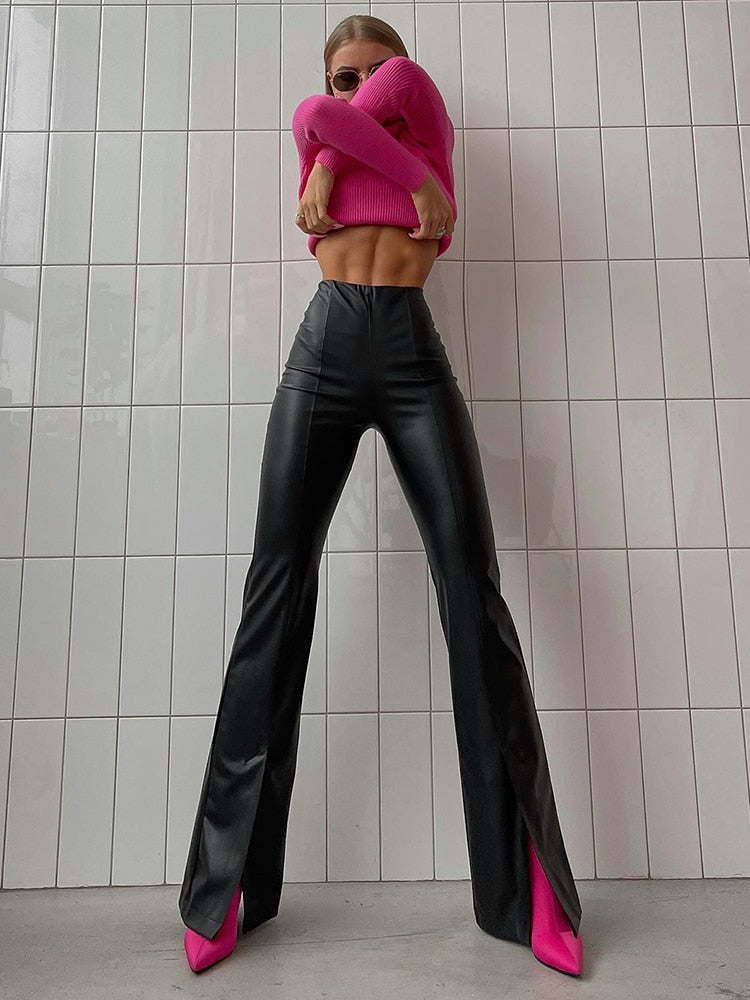 Neon match.
Here rules are easy. You need a bright coloured heels and then you need to find a sweater or a top of the same colour, depending on the weather. If you could manage to find even the same shade of that color that would amazing! We suggest to use some of these trendy colours: hot pink, lime green, orange or sky blue.
Classic hot girl summer.
If you want to look classy but still sexy. This outfit is for you. Many variations of this outfit idea will get old-fashioned and will always stay stylish.
Actually, it's perfect for a hot day. Little trendy bag, jeans and black top. Add the sandals with heels to that and you will get a great summer day look.
If it's too hot for jeans, wear denims short shorts, add a black leather belt for looking extra stylish.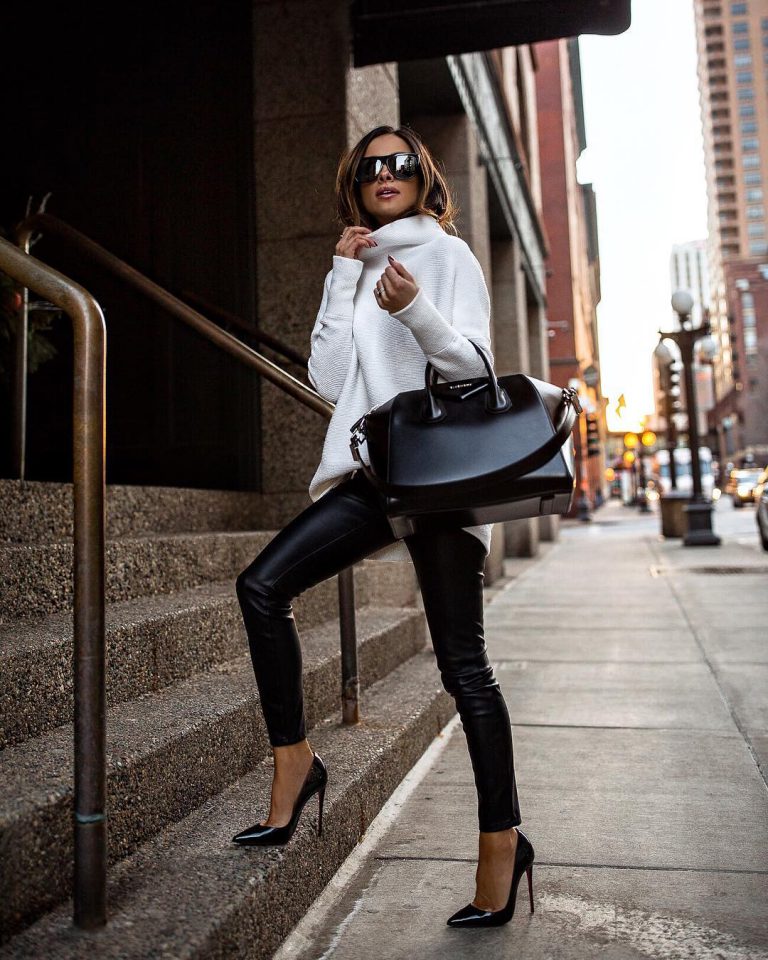 Cozy classic.
This outfit is the best for a colder day. If you still want to wear at summer, make sure that your faux leather pants are ones you can wear when it's hot outside and change the sweater to a white blouse. You can wear it to your work, if you're working in the office. Classic black bag and he's look good with everything but in this outfit they will be a perfect match. You might add to this such accessorizes as dark sunglasses. Cat or wide classic eyewear shape would look the best with it.
Pastel accessorizing.
This outfit is for everything cute and girly lovers. You need pastel coloured bag and heels or boots. We recommend to mix it with more brutal colors like trendy earthy green. It would be a great balance. Also it will be nice with grey (grey and pastel pink is perfect mixing), with black or white, of course. But you, actually, can wear it with other pastel clothes. Like pastel yellow, blue, pink, light green, trendy lilac and lavander. Pastel is not only for spring. Summer is the best season to wear it . If you're really into super girly stuff, try this look.