So, you're in the right place if you love checking out the latest trends and getting some awesome style inspiration. Hence, TikTok is where all the trendy stuff happens these days, and we've got the scoop on four super affordable style trends that TikTok is obsessed with right now. So, grab your popcorn, and let's dive into the world of TikTok fashion fun!
Oversized Everything
Imagine feeling wrapped up in a giant, cozy blanket all day – that's what oversized fashion is all about! TikTokers are going wild over big, baggy sweaters, hoodies, and oversized jeans. The best part? You can often find these comfy clothes at thrift stores or in your parent's closet for free! Plus, they're super comfy for lounging around or going on adventures with friends.
Thrift Store Treasures
Thus, finding hidden gems at thrift stores! Hence, TikTok is all about being thrifty and eco-friendly by shopping secondhand. But, at thrift stores, you can score awesome vintage clothes, unique accessories, and even cool furniture. However,it's like going on a treasure hunt; you can create your own style without breaking the bank. Saving money and saving the planet – that's also a win-win!
DIY Magic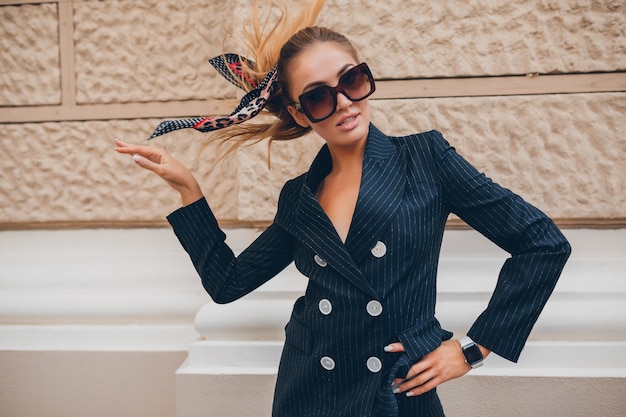 Do you love being creative and making things your own? Thus, TikTok is full of amazing DIY (Do It Yourself) fashion ideas. But, you can personalize your clothes with tie-dye, embroidery, or even painting. Grab plain tees or old jeans, and let your imagination run wild also! It's a fantastic way to stand out and show off your unique style without spending much money.
Accessory Madness
Accessories are like the cherry on top of your style sundae, and TikTok knows it! People are going nuts over cool and affordable accessories like funky sunglasses, quirky hats, and chunky jewelry. You can find these treasures at budget-friendly stores or even make your own. Adding fun accessories can instantly jazz up your outfit and make you feel like a superstar.
How to Get in on the TikTok Trend Action?
Now that you know all about these awesome TikTok trends, here's how you can join the fashion party:
Thrifty Adventures: Ask your parents or older siblings if they have any cool clothes or accessories they don't wear anymore. You might discover some hidden treasures right at home.
DIY Delight: Get plain clothes, fabric paint, or embroidery floss from a craft store and let your creativity flow. You can create one-of-a-kind pieces that express your personality.
Accessory Hunt: Check out your local thrift stores, flea markets, or budget-friendly shops for unique accessories that can make your outfits pop.
TikTok Inspiration: Follow fashion influencers and DIY creators on TikTok for more ideas. They often share tutorials and style tips to help you level up your fashion game.
Be YOU-nique: Remember, the most important thing is to be yourself and have fun with fashion. Feel free to try new things and experiment with your style.
Conclusion
There you have it, fashion-forward friends! TikTok is a treasure trove of affordable style trends that you can rock without emptying your piggy bank. Whether you're into oversized fashion, thrifting, DIY magic, or adding funky accessories to your outfits, there are plenty of ways to express your unique style without spending a fortune.
So, go ahead and have a blast exploring these TikTok trends. You never know what fabulous fashion finds and creative adventures await you. Stay stylish, stay thrifty, and keep on rocking your one-of-a-kind style!