Silver Clothes
Let's start with a trend that will make us shine like real jewels. Autumn this year requires silver clothing, to sparkle during some elegant evenings we would be invited to, but also during the day. Let's turn the grey of November days into a wonderful shimmer! Are you ready to land on the moon, be sexy astronauts and dazzle anyone who sees you?
Patchwork Clothes
If you are wondering what patchwork is, the simplest way to describe it is to say that it is a series of recycled fabrics, all combined and placed on top of each other to create an adorable geometric effect. All of this is produced using leftover pieces of clothing. Brilliant, isn't it? Well, if you wear patchwork you will surely be a fashionista, because it is one of the undisputed stars of this season.
Sequined Clothes
I told you a few lines before that this season's imperative was to shine. After having been everywhere during the recently concluded spring/summer, sequins continue to be on the cutting edge on the catwalks and in the shops, and will keep us company throughout the entire fall. Every day will be a disco party, and welcome back to the 80s!
Fringe Everywhere
Fringes are a big trend this year, thanks to their being able to give a slightly folk and hippie look, very country style. Fringe clothes, shoes and accessories will be seen on practically everything, especially in the leather material and combined with pastel or neon colors, huge trend during the summer and still an ever green. Here too we return to the 80s!
Total Checkered Look
No, it's not a picnic tablecloth or vintage garment, but it's a real must-have for the coming fall months. For a few years now the checkered print has been a real craze, that is, it is always a trend that does not want to disappear in its being so delicate and feminine and nothing short of perfect in the orange, red or mustard colors typical of autumn. And we couldn't be happier, couldn't we?
Mini Pleated Skirt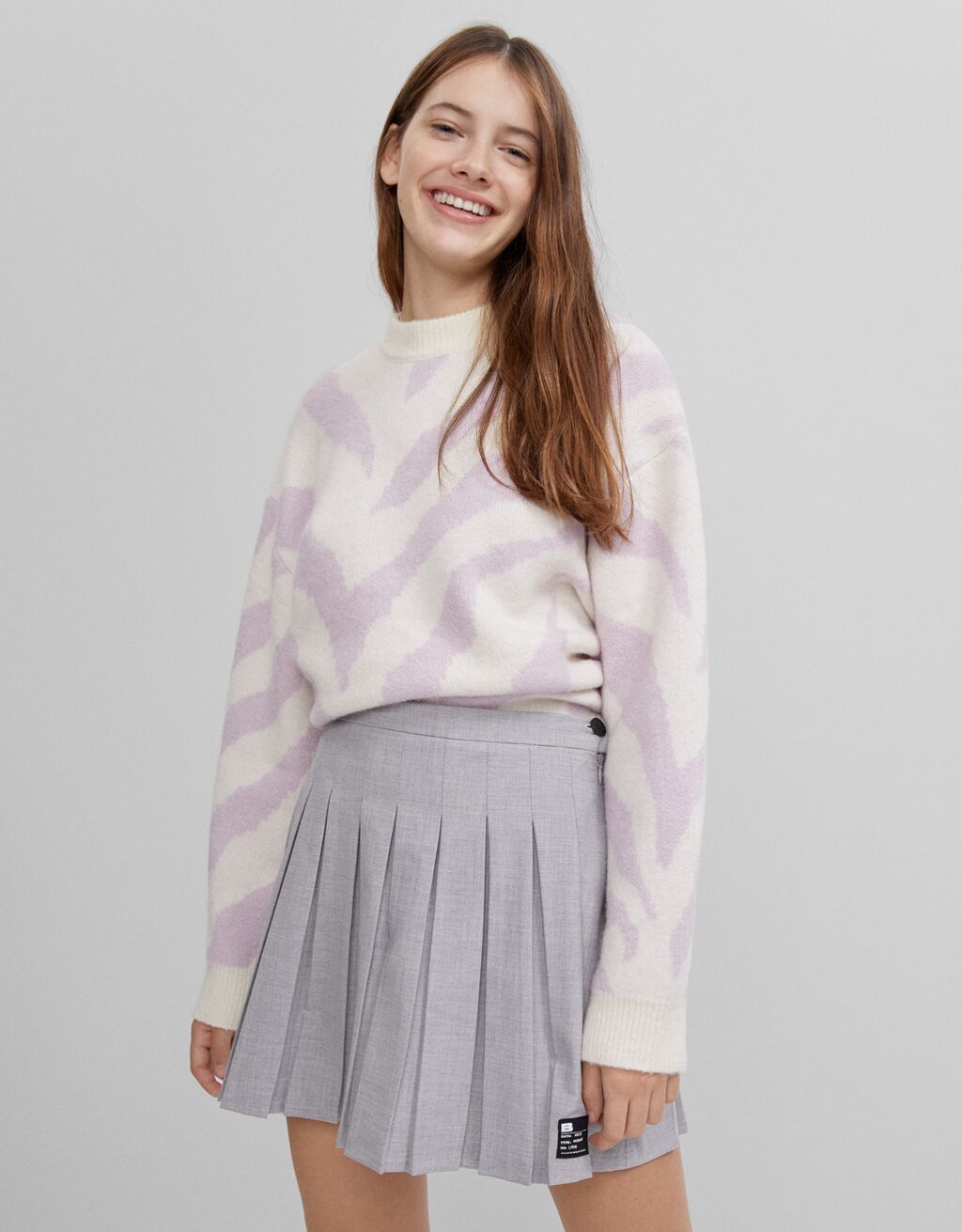 Back to school? This miniskirt is so reminiscent of a sexy rebellious schoolgirl uniform. If your school has a certain dress code and you can't uncover your legs there, you can't help but wear this beautiful pleated skirt for a date with your friends. Your choice when it comes to shoes: you can opt for sneakers or heels, depending on the occasion of course!
Knitwear
What autumn has ever existed without knitwear? The great thing about this piece of clothing is that you can also create it yourself, but it doesn't take a lot of effort to find it in all the shops you usually go to: a nice warm crocheted sweater will always be welcome during the cold months and above all it will be a great ally when you have no idea what to wear.
Flower Print
The floral print continues to be present even in autumn, in darker colors but always ready to give a touch of panache and romance to our outfits.